Google announced a new feature for Gmail dubbed as Smart compose, a feature that enables users to write emails faster by suggesting phrases to them. Based on what you have typed, Smart compose will suggest options for you to write emails faster and more efficiently.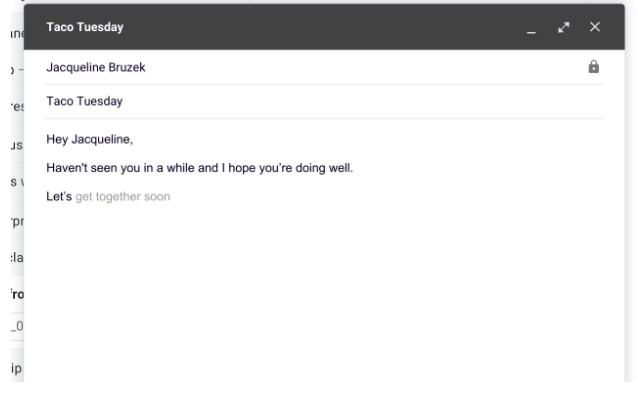 Last year, Google, Google introduced Smart Reply in Gmail to quickly reply to the emails received. Now today, another feature Smart Compose is added which uses the Artificial Intelligence to help you get things done faster.
Smart Compose is based on AI capabilities, a short demo of the feature is presented by the Google CEO Sundar Pichai showing how the AI suggests complete sentences in the emails as you type messages in a new email window.
Similar to what we have seen on smartphones, some messaging apps suggest texts based on what we type, however, the Smart Compose AI feature for Gmail goes even further suggesting full sentences.
How to use Smart Compose feature
To use the Smart Compose feature, write an email like you usually would and Smart Compose will offer suggestions as you type. Whenever you see a suggestion on the screen press the 'Tab' button once to complete the sentence.
The Smart compose will be rolling out to Gmail users this month.