With Google constantly striving to get in innovation to its mobile users, the company's research team has released a unique Handwriting Input tool.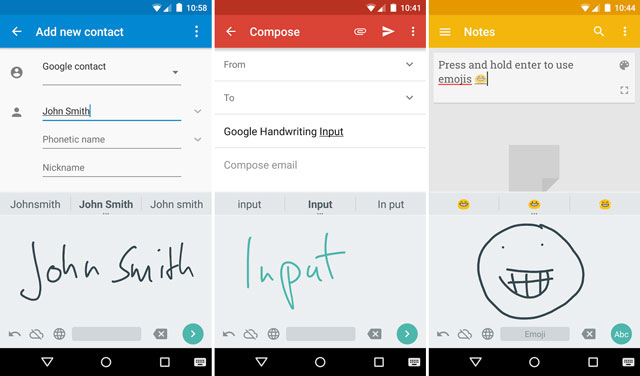 Google's Research division has announced the launch of the new Handwriting Input tool for Android, which is a free input app support 82 languages in 20 scripts. The app requires the user to write everything on the screen, after which the app would use optical character recognition to identify the characters and type it out. Interestingly the Google Handwriting input app also supports emojis.
To use the Handwriting Input tool for Android, users need to download the app from the Google Play store (download link provided below). After installing the app, it will prompt to download the language packs selected by the user. After this, it needs to be set as the preferred input mode and then can be used at any time.
Download Handwriting Input tool for Android from the Google Play store