While Google had already released the Android Device Manager to locate lost Android handsets, the company has now released the find my phone feature for the web.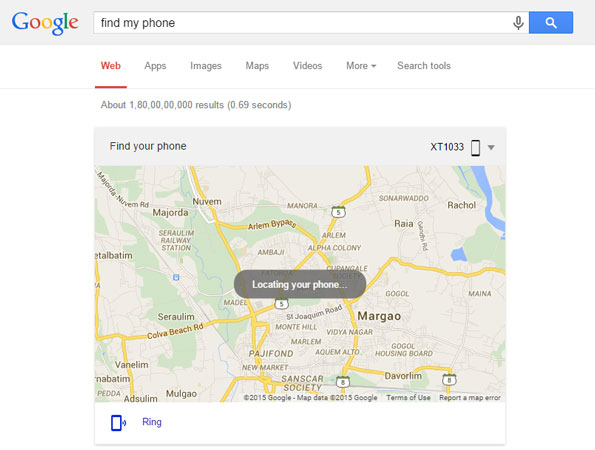 Google has released the 'Find my Phone' feature for the web, which enables users to find their Android handsets by making a simple web search on Google on the desktop. The service will locate the handset and display the result on a map.
To use the service, users need to type 'Find my Phone' in the Google search page on the web. In the search results, Google will display a map which would show the exact location of the handset. You can also ring the handset at full volume, just like the Android Device Manager. However, the feature doesn't allow the user to lock or erase the device.
Speaking about the 'Find my Phone' feature, Google, posted, "We've all been there — you've searched under your car seat, tossed around the sofa cushions and you still can't find your phone. If you know where your computer is, you can now ask Google to find your Android phone from your desktop."