We have been hearing reports suggesting Microsoft's investment in Cyanogen and today, both the companies have quietly announced a new partnership. Microsoft has partnered with Cyanogen to bring its apps and services to Cyanogen OS.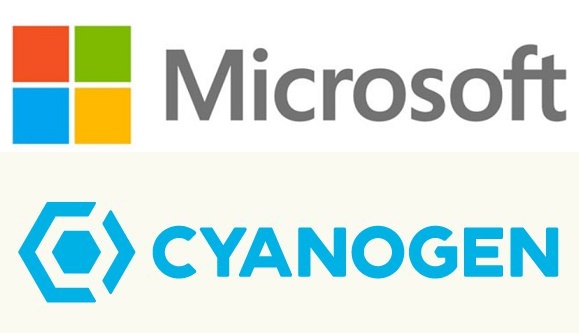 Under the partnership, the Cyanogen OS will ship with various Microsoft apps and services like Bing, Skype, Office apps, OneDrive, OneNote and Outlook. The news of the partnership indeed confirms the fact that Cyanogen is looking to move away from Google services and it also suggests that Microsoft might have certainly invested in the company.
It's an important partnership for both the companies, considering Cyanogen needs a strong partner while Microsoft has been showing interest to bring its apps and services to more people. Microsoft's Windows Phone OS hasn't been making any strides and the company might be placing its bets on Cyanogen for the future. Who knows, the two company might already be working on a Microsoft-Cyanogen smartphone.
Kirk McMaster, CEO of Cyanogen commented on the partnership, "People around the world use Cyanogen's operating system and popular Microsoft services to engage with what matters most to them on their mobile device. This exciting partnership with Microsoft will enable us to bring new kinds of integrated services to mobile users in markets around the world."
Peggy Johnson, Executive Vice President of Microsoft also commented, "We aspire to have our tools within arm's reach of everyone, to empower them in all aspects of their lives. This partnership represents another important step towards that ambition. We'll continue to deliver world-class experiences across productivity and communications on Windows, and we're delighted that Cyanogen users will soon be able to take advantage of those same powerful services."