With the Google+ social network quickly gaining new followers thanks to the cool features the app is constantly receiving, the Hangouts app now has more new features including SMS support.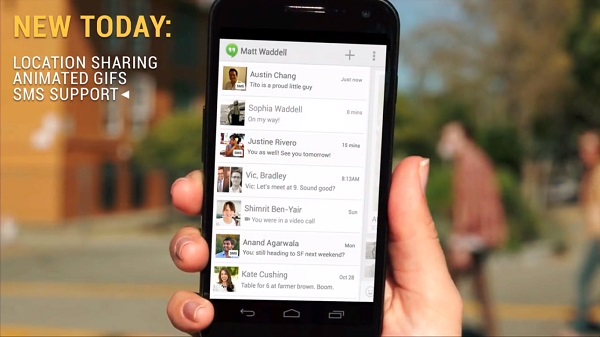 The new update for the Google Hangouts app brings the much mentioned SMS support to the app making the app able to send and receive text messages. However for now, given the restrictions on iOS, this feature is available only for the Android smartphones. This feature may come just in time for the launch of the KitKat v4.4 which may make the Hangouts app the default messaging app.
Other than that the Hangouts app now has support for HD video streaming which promises better picture quality at the expense of more data usage. Similarly, you can now share your location with anyone in a chat by using the pin icon which will grab your location from Google Maps and share it. The update also adds support for sharing and playing animated GIFs right in the message stream.