Google I/O event brings Honeycomb update, Ice Cream Sandwich OS, Google Music and more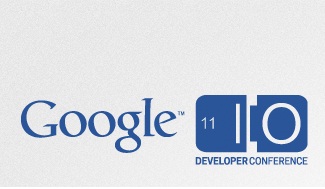 Google's I/O event is already making news with loads of new announcements by the company. With numerous speculations about the company releasing new services and platforms, the curtain has been finally raised.
Google Music Beta
Google's cloud-based music service is now live. The service is available in the US by invitation only and free for a limited time. It will give access to your favourite songs without having to download them or synching them. Users can listen to music on their PCs or on their Android devices using the 'Music' app which supports Android 2.2 and all the newer versions.
More than 4,00,000 Android phones activated daily
Android is catching up fast. Check out the numbers yourself:
100 million activated Android devices

400,000 new Android devices activated every day

200,000 free and paid applications available in Android Market

4.5 billion Applications installed from Android Market
Honeycomb 3.1 update
Honeycomb has been updated to 3.1 with key improvements including multitasking which now allows more apps to run simultaneously and to make sure the performance doesn't suffer they have a system in place that automatically halts and shuts down apps as. Widgets can also now be resized and they've also expanded support for peripherals with USB host support.
The new update is already live for the Motorola XOOM 3G by Verizon.
Android updates to reach devices after 18 months of their launch
The Android Alliance, a special task force dedicated to delivering Android updates will be providing quick and efficient updates to all devices for 18 months after they're released. Among the companies involved are Verizon, HTC, Samsung, Sprint, Sony Ericsson, LG, T-Mobile, Vodafone, Motorola, and AT&T.
Rent Movies on Android
Now you can rent and watch movies on your PC and Android device. Like the music service, it is available in the US for now. Users can rent movies starting at $1.99 and these titles will be featured just like apps on their Android devices.
The New Android Ice Cream Sandwich
Ice Cream Sandwich will be the newest version of Android, and it's said to bring the features of Honeycomb to phones, along with Gingerbread features to tablets. The update is due out in Q4 of this year, and the goal is to unify the Android experience across devices.