Now get Karnataka State Board Examination Results on MTS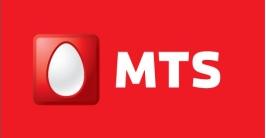 MTS is providing a service where students can check their State Board Examination result in Karnataka using their MTS powered mobile phone.
Students who have appeared for Pre University Class (PUC) and Secondary School Leaving Certificate (SSLC) examination can get to know the examination results by just texting the roll number prefixed with the examination type and sending it to 58888 and register themselves. All registered students will receive their result via SMS at Rs. 3 per SMS once the State education board announces the result. Students who have not pre registered can also avail this service after the result is announced and can get the result details instantly. They just need to send an SMS in the same format and the result details will be pushed on their mobile.
To pre-register for the service / Instant result query (Post results are declared) :
 For Secondary School Leaving Certificate (SSLC) SMS
            KAR10
            AND SEND IT TO 58888
For Pre University Class (PUC) SMS
            KAR12
            AND SEND IT TO 58888