Alongside unveiling the Pixel and Pixel XL smartphones last year, Google also unveiled its VR (virtual reality) headset called the Daydream View. While the Pixel smartphones were launched in India long ago, Google has today launched the Daydream View in India with a price tag of ₹6499.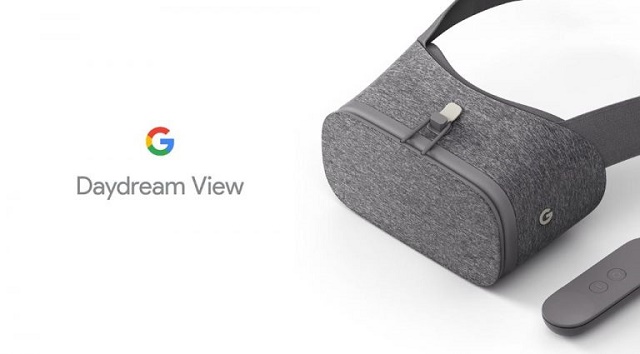 Like we already said, the Daydream View is a VR headset which can be used to view VR content on your smartphone. All you have to do to view VR content on your smartphone is install any VR app from the Play Store on your smartphone, open it, and put the smartphone inside the Daydream View.
With Daydream View headset, users can experience a 360-degree view of sports, live events or even places like Taj Mahal. Not just that, users can also use the Daydream View headset to view their favorite shows and movies in VR. Besides, they can do gaming in VR as well. The headset also comes with a controller which makes it easy for the users to interact with the virtual world. For instance, if you are playing a cricket game, you can swing the controller like a bat to send that ball out of the stadium, and, once you are done using the controller, you can put it inside the headset.
Moreover, the Daydream View headset is made up of fabric which makes it comfortable to wear for longer sessions. Apart from that, if you are like me who relies on spectacles, you don't have to worry much as the Daydream View is designed to fit over eye glasses easily.
"Daydream View promises users a mesmerising experience. Swim with a pod of dolphins, stand at the edge of a volcano and even visit Pluto with Daydream View. Users can teleport from virtually anywhere to pretty much everywhere. Our aim is to make the VR experience mobile so that customers can easily carry it anywhere with them. We at Google are also working with developers, smartphone companies, and content creators to make VR accessible to all." said Clay Bavor, Vice President of Virtual Reality and Augmented Reality at Google.
The apps and games that are available on Daydream View VR include NYT VR, Guardian VR, The Turning Forest, Labster: World of Science, Netflix VR, Google Play Movies, Within, Fantastic Beasts, The Arcslinger, Wonderglade, Mekorama VR, Gunjack 2: End of Shift, Need for Speed™ No Limits VR, LEGO® BrickHeadz Builder VR and more.
However, for now, the Daydream View is only worth buying if you own Google Pixel, Google Pixel XL, Moto Z, Samsung Galaxy S8 or Galaxy S8+. Also, even out of these smartphones, the Galaxy S8 and S8+ are yet to receive support for Daydream View which leaves you with the Pixel smartphones and Moto Z.
That said, if you have any of the aforementioned smartphones, the Daydream View is available exclusively on Flipkart for ₹6499. Besides, PhonePe users on Flipkart who buy the Daydream View via UPI will get a discount of ₹300. Apart from that, Google is also giving away a Chromecast free to the first 30 customers and Play Store credit worth ₹500 to first 50 customers.
So, are you buying the Google Daydream View VR headset?