Google Maps gets Hindi language support
With many smartphones in India coming with inbuilt support for regional languages, especially Hindi, Google has launched Google Maps in Hindi for its users in India.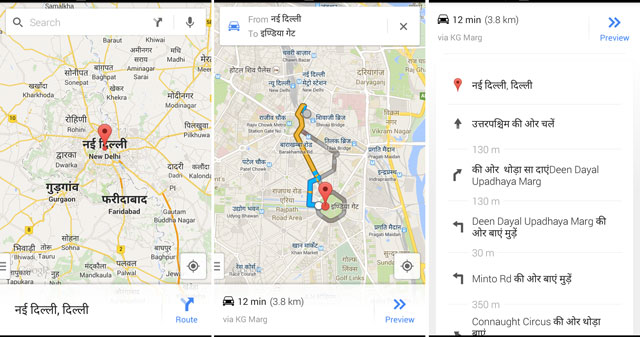 Google has announced that its widely used Google Maps service will now be available in Hindi thus making it more accessible to the local users. The maps will display the names of the cities, localities, important roads as well as other placed of interest in Hindi. However, the same name will also be displayed in English below the Hindi one.
The Google Maps service in Hindi is available for all Android devices running version 4.3 and higher. The feature is expected to be rolled out to devices running on Android 4.1 onwards in a few weeks. To enable the Hindi instructions, users need to select Hindi as their default language in the 'Language and Input' in the phone Settings. Meanwhile, the feature can also be used on the desktop browser.
Speaking about the new feature, Suren Ruhela, Director Product and Program Management, Google, said, "Google is committed to making its products more useful for people in India and creating comprehensive maps is a crucial part of helping Indian users access information about parts of the country that are unfamiliar to them. By launching Google Maps in Hindi today, hopefully Indians can explore and navigate the world around them more easily, whether these are people who already use Maps to find their way around day-to-day or Hindi-speakers coming online for the first time."