Google Maps will now let you search and book an Uber ride without leaving the app
With the growing popularity of ride hailing services like Uber, Google has now deeply integrated the service in Google Maps.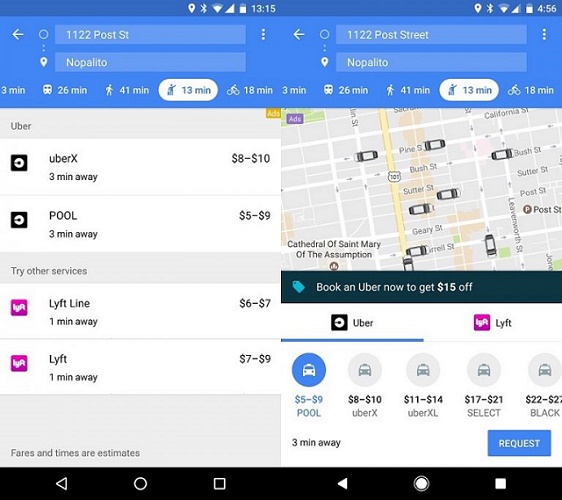 Google and Uber have announced the latest update for Google Maps which would allow users to request a ride, see the driver en route, contact the driver and follow the trip status without having to leave the app. The feature would be available for all bookings including POOL, uberX, and uberXL in Google Maps.
With the new update for Google Maps, you will see the map along with a carousel of ride service providers in your area, instead of the list of ride service providers and ride options. Users need to tap on the preferred provider to see a complete list of ride options and special offers or promotions. With this update, even users without the Uber app can access the service from Google Maps.