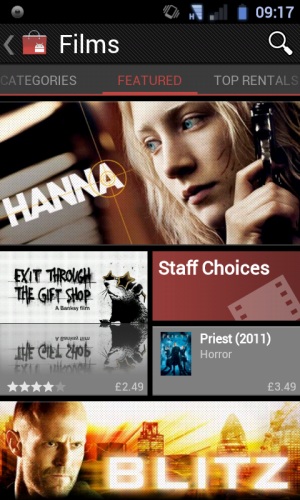 So after USA and Canada, Android users from the UK will be able to rent and watch their favourite movies over their Android devices. Google has started to allow UK users to rent films via the Android Market with prices starting at £2.49.
Android users will need to install a video app over their device to watch the films. For the majority of titles, users will be able to start watching any time over the first 30 days after purchase and once a film has begun, it will be available for 48 hours for you to watch. To start with, users in the UK will have a library of 1000 films they can rent and stream.
All you need to do is visit here and rent them out. This service is not device specific. But all the movies that are rented will be available on any device that the user is logged in with so that means you can watch it on your Android smartphone or Android tablet.