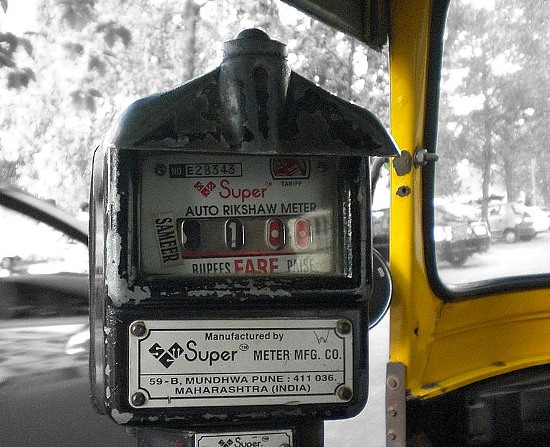 Everybody knows that prices of all commodities are going up drastically, and this also includes our transportation costs. Recently Auto fares also went up and this is burning a hole in our pockets. Also the Auto drivers take advantage of our ignorance as we usually are not be able to get the right amount of fare that we need to pay. So here's an app for all the people living in Mumbai which will save you a few extra bucks.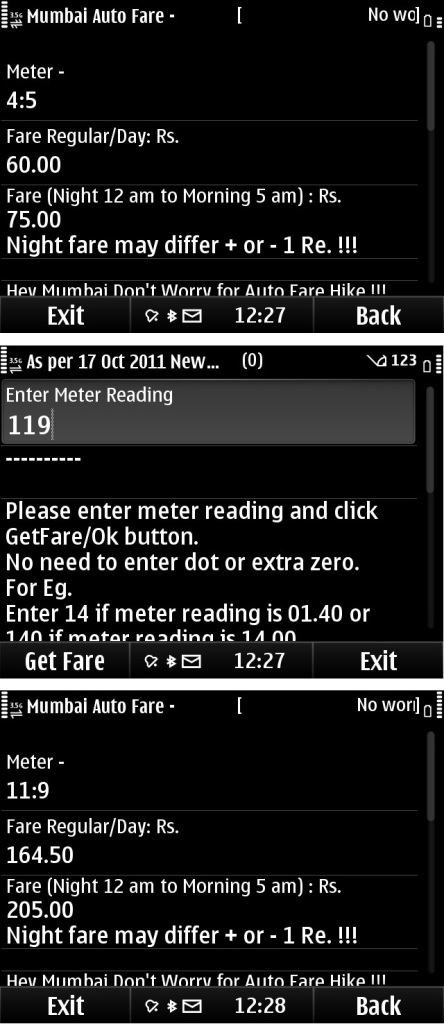 Mumbai Auto Fare app is a very user friendly app which will calculate the exact fare that you need you pay to the auto driver. All you need to do is just enter the meter reading and you'll get the correct fare that you need to pay both during the day time and also the night charges.
The app has been updated with the latest 17th October rate structure. And yes the app doesn't need you to send any SMS or does not require any internet connectivity.
The app is available in .jar and .jad formats so this also means that it supports any and every mobile phone which supports Java. And keeping pace with the developments, there is also a separate Android version of the app for Android users. So go ahead and download the app and save yourself a little cash.
To get the .jar and .jad version visit here.
And to get the Android version visit Android Market over here.