Google's implementation of the multi-window feature in stock Android leaks
We love stock Android but the skins from various manufacturers do bring some of their own novelties. One of such novelties is the multi-window feature, which was first introduced by Samsung and has been aped by various other manufacturers since. There have been rumors suggesting that Google will bring the feature to stock Android and today, we have a leak of how its implementation might be.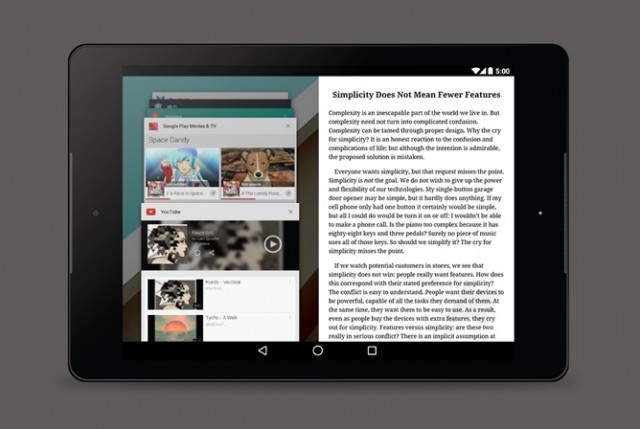 The leak comes from the folks at Android Police and it shows us Google's early explorations with the multi-window feature. Reportedly, Google's multi-window feature will work with a swipe from the recent apps screen. Users will be able to swipe apps left or right and the swiped apps will split the screen and snap on.

The rest of the interface will feature the homescreen or the recent apps or users will be able to snap another app instead. The 'Ok Google' hotword will work as usual and it will pop on the 'non-focused' area of the split interface. There should also be an ability to move content from one app to the other while in the split-screen mode.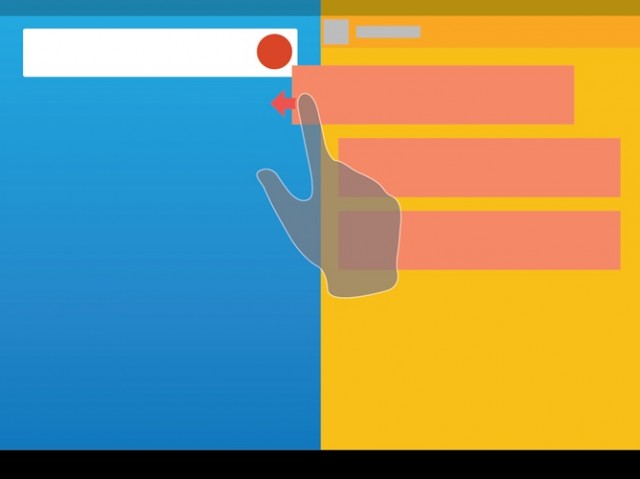 While we love the multi-window feature in Samsung's TouchWiz, it's not the best implementation and the likes of LG, Huawei haven't done any better, so we hope Google nails it. From what we see in the leak, Google's implementation seems pretty good for devices with big displays. It's important to note that this leak shows us Google's early work on the feature, so we might see a much better implementation. Hopefully, Google will implement it on the smartphones as well.
We have no clue if the multi-window feature will be part of the final Android L release later this month but we hope it's there.