Google Nexus 5: Everything you need to know
Finally the covers are off Google nexus 5 and there is so much intriguing about it. Like every Nexus iteration, it is a breath of fresh air and brings along the new iteration of Android with it. Android 4.4 – Kitkat OS makes its debut with the Nexus 5 smartphone and is one of the stand out feature, but that is not all that is special on this Nexus.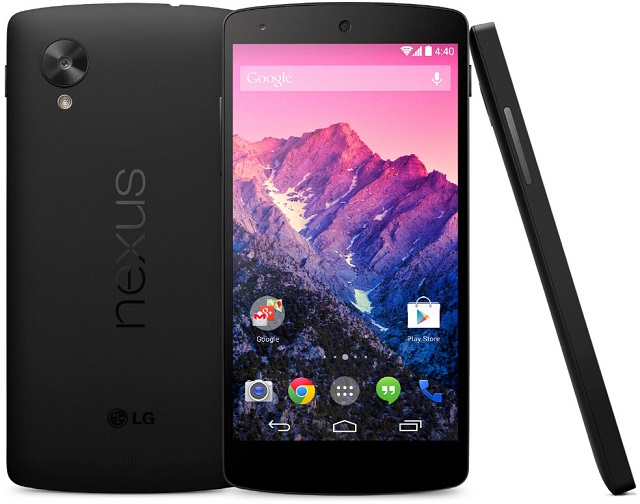 Nexus 5 comes with a lot to look forward to. It seems, from the features to apps to a new UI. It comes from LG and Google and while LG doesn't excel so much with its own smartphones, it seems to have done a good job with the Nexus 5. 
Lets take a look, step by step on what this phone has to offer.
Hardware
Hardware hasn't been the strong suit when it comes to the Google Nexus series. But, Google has really upped the ante this time by adding loads of features. This include:
Full HD 1080p display:  Full HD displays are here to stay every smartphone manufacturer, whether it be Samsung, HTC or even Micromax has endowed their flagship phones with full HD displays. But the real thing that matters is not just resolution – it is how far it is supported. Well, Google has got that covered – the Nexus 5 has a display of a whopping 495ppi!
This mean, basically Nexus 5 is ahead in terms of display quality than most phones out there. The screen at the back-end is supported by an Adreno 330 GPU, which is equally high-end and we expect nothing but oodles of performance from it.
At 4.95-inches it is about the adequate size a smartphone screen should be for adequate comfort.
Design: Google has put in  a thinner chassis this time – the Nexus 5 comes with a thinner form factor at 137.9 x 69.2 x 8.6 mm. It is about 0.5mm thinner than the previous iteration of the device. The device has not just cut down on flab, it has also cut down on weight, being 9 grams lighter than Nexus 4. While 9 grams wouldn't make much of a difference in handling, at 130 grams it is a pretty light device. It is lighter while being bigger than the Nexus 4.
Camera: Just like the Nexus 4, the Nexus 5 comes with an 8-megapixel rear cam and a 1.3-megapixel front cam. Unlike the Nexus 4, it's camera has Optical Image Stabilization (OIS). To top it up, Google has also added the HDR+ app, which has a special feature of taking burst images and selecting the best one.
Processor:  The processor is one of the best features of the smartphone. The Nexus 5 is endowed with a mammoth 2.3-GHz Snapdragon 800 processor. The Snapdragon 800 is a powerful processor and the technology behind it is pretty grounded. The Nexus 5 is endowed the top of the line processor, which amongst other things, also saves on battery.
Software
When it comes to the software, the Nexus 5 is ahead of almost everything out there. It has the best access to Android without crappy OEM firmware. It is currently the only device in the market running on Android 4.4, most other devices will be running on Android 4.2/4.3 and lusting for an update for long before it actually appears through a complex manufacturer-Google nexus.
Besides this, while there are some features which are present only for the Nexus 5 smartphone, some features of Android 4.4 are equally amazing and worth looking forward to. These include:
Ok Google: OK Google is a voice search option from Google. It is pretty simple and replaces the previous Google Now feature. Now all you need to do when you want Google to do something for you is go to your homescreen and say OK Google, you can send a text, search for a restaurant or play music, just with voice command.
New Phone App: Google has a new phone app in tow and it is better than the typical smartphone contacts app. It basically structures you contacts according to whom you talk to the most. You can also look up local business via it – pretty cool, huh? 
Caller ID: Picking on something on the lines of truecaller, Kitkat OS phones will scan numbers to let you know who is calling.
Google Cloud Print: When you print your photos, your PC no longer needs to be the middleman. You can go ahead and print stuff right from your smartphone.
Built-in Quickoffice:  You will no longer need to depend on external Office apps for document needs since the Android 4.4 comes with a bult-in Office application.
Longer, better Music playback:  Thanks to improved software, the Nexus 5 will offer you up to 60 hours of music play back. You will also be able to play, pause and rewind music, right from the lockscreen.
While that is all that is amazing about the phone, we do have a couple of qualms:
Battery: The Nexus 5 battery clocks in at 2300 mAh, we are a tad bit concerned whether it will be able to pull the load of the handset's slew of features.
Photo editing: There is curiously no mention of photo editing currently. We would have hoped for a photo editing app on board after waiting so long for Android 4.4.