Everyone and their best friends who have an eye out for the Google Nexus 5 smartphone, rejoice! The specs of the much awaited smartphone are finally out, thanks to a leaked LG service manual.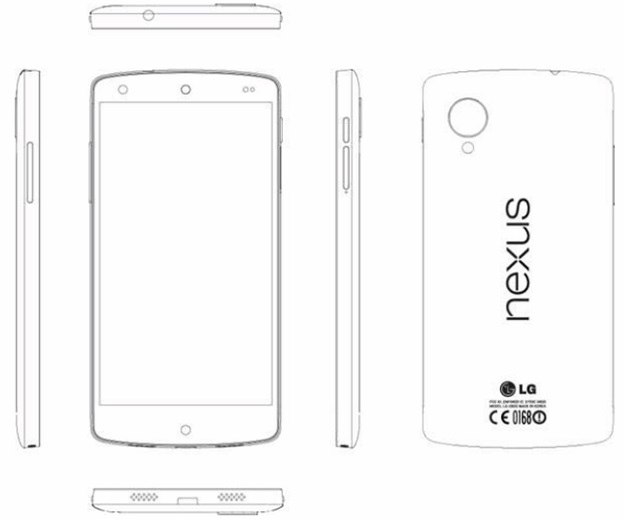 We are almost confident that this is the real thing. The specs sound pretty good in unison, actually.  According to the manual, the Nexus 5 comes with a 4.95-inch screen with a 1080p display, 32 GB internal storage, a 2 GB RAM, a 2.3-GHz Snapdragon 800 processor, an 8-megapixel OIS rear snapper and a 1.3-megapixel font snapper. It will also feature a MicroSIM slot, NFC and most importantly it features wireless charging. Now, that's a cool package and we can't lay stress on this enough – Android 4.4 – Kitkat OS is there too.
It is an extremely detailed leak which makes it even less possible that it is just a ruse. While we think we have what seems to be the real thing, we will only know the whole story when it is actually released. Till then, keep your fingers crossed.