Curved screens are the order of the day. A day after we  found out about the LG G Flex smartphone,  news about Samsung's curved screen smartphone too is buzzing like crazy. Well, it seems like we have got our hands on the specs.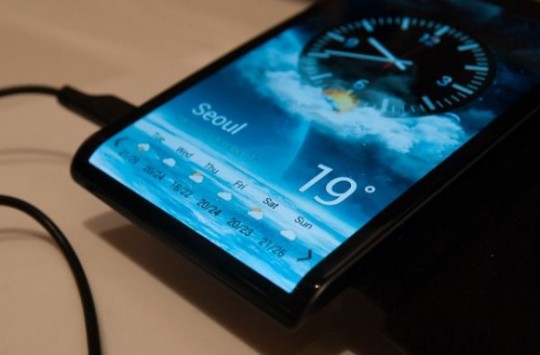 AndroidSAS leaked the specs, which sound good but not something that will leave you awe-stricken. The device would feature a quad-core CPU, 2 GB RAM, and an 8-megapixel snapper at the back. It is expected to boast of Android 4.3. The star of the show, the curved display is a 4.7-inch thingy with a 1280 x 720p resolution, which sounds bland to say the least.
There is some buzz about curved displays out there, but the real thing we are waiting for is a flexible display – one that can be twisted moved around and used. It would do wonders to how we use phones. But curved screen might make the screen more usable, but they not that out-of-the-box as a flexible display. The real utility of curved screens would be known only when both Samsung and LG reveal their smartphones.