Ever since Google Now was introduced in Android with Jelly Bean, it has been one of our favorite features from the platform. A new update fills up one thing we've always wanted. The latest update to Google Search brings offline support to Google Now.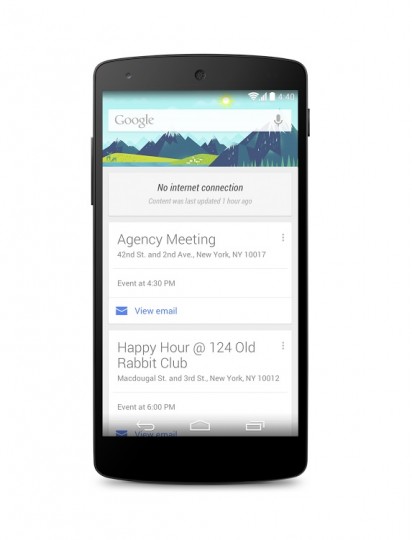 With the latest update, the Google Now cards will be available even when you lose your internet connection. Google will now save (cache) relevant information such as appointments, meetings etc… in your phone, so that they can be made available even if you are offline. Google will now show you the time when Google Now was last updated when there's no internet connection.
Google has been busy bringing new features to Google Now and it is surely going to be hard for the competition to match up. Anyways, you can get the latest Google Search update by hitting the Google Play Store if you haven't received the update already. Tell us how you like the latest Google Now update.