Google released Android 6.0 Marshmallow last year. Marshmallow brought along some cool features like Doze, App Permissions and Now on Tap. While some folks didn't like the Now on Tap feature, it really is promising. And, to make it more useful, Google has updated Now on Tap with more useful features.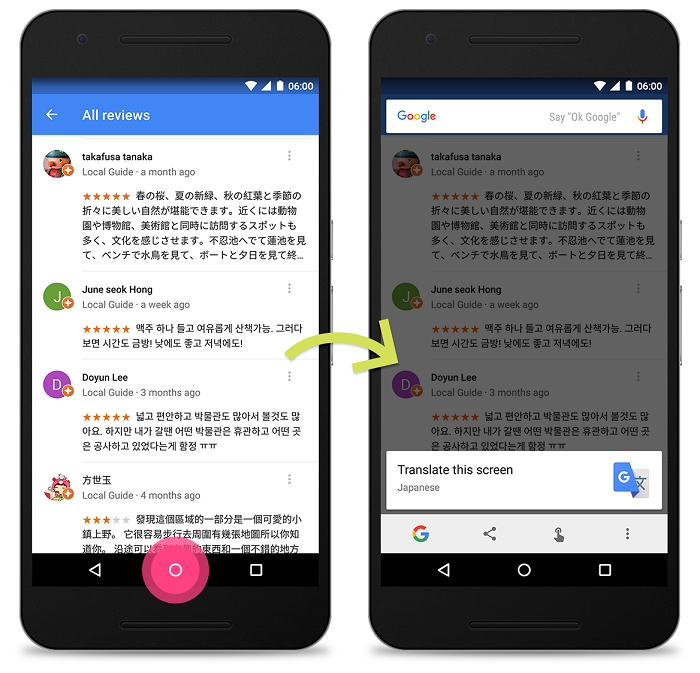 Google has added three new features to Now on Tap – Text Translation, Discover Mode and Search by Image. Talking about text translation first, Now on Tap will instantly translate text that is being displayed on your phone/tablet screen. You just need to long press the home button to trigger Now on Tap. The translation can be done from within any app or webpage. However, this feature is only available for devices which have languages set to English, French, Italian, German, Spanish, Portuguese and Russian.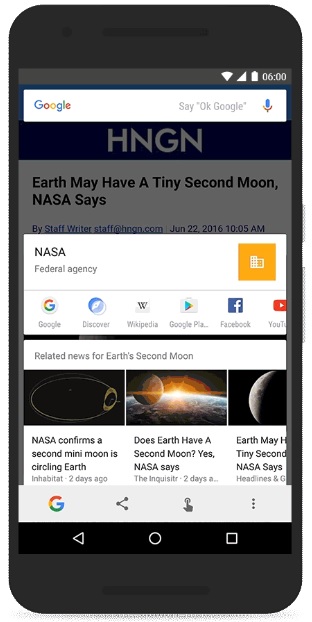 Talking about discover mode, Now on Tap will now show you information related to what's on screen instead of giving direct information about on-screen content. You need to long press the home button, and, as soon as Now on Tap is triggered you need to swipe from bottom to top to bring in the information and then tap on the 'Discover' option.
"if you're reading an article about Pluto and are interested in learning about NASA, discover mode will show you a stream of links to YouTube videos, news articles and more." explains Aneto Okonkwo, Product Manager, Google. Also, check out this gif image to see how it works.
Coming to the Search by Image feature, it's nothing else but barcode and QR code scanning. Just open the camera on your device, point it at a barcode or QR code and trigger Now on Tap. You will then get related information like reviews, shopping links, etc. Google says "This feature will work with packaged products, books, DVDs and more!"
The update is being rolled out to everyone and you should be able to use these features when you trigger Now on Tap. Do let us know if you find these features useful.