Google Now updated to show hotel reservation details and more
A new Google Search update brings new features to our beloved Google Now. Google Now has been updated to show you details of your hotel reservations and more details around it.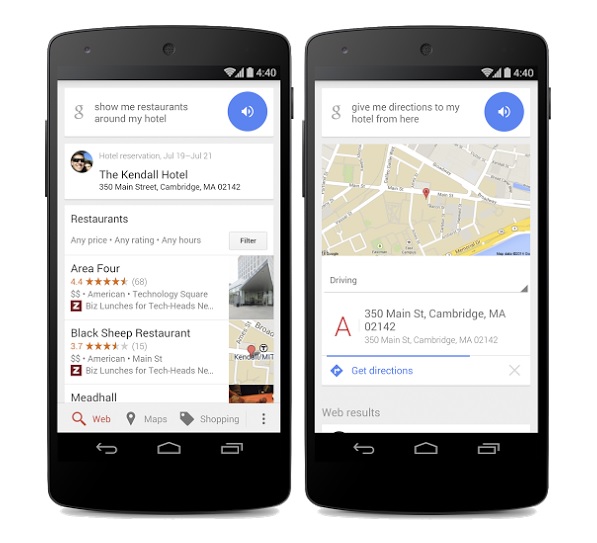 If you got your hotel reservation confirmation on your gmail account, Google Now will will show you details around the reservation and it'll also show you surrounding places near the hotel. You can also ask Google Now to "for things to do, eat or see to do nearby without the fuss looking up where you're staying."
Just hit the Google Now mic and say, for example, "Show me restaurants around my hotel" or "Give me directions to my hotel from here" and Google Now will show you the results.
You will have to allow Google Now to take a look at your emails if you want this feature to be available for you. The new feature is rolling out as an update to Google Search.