After adding quite a few search features related to the ongoing ICC T20 World Cup 2016. Google has now added another few experimental features.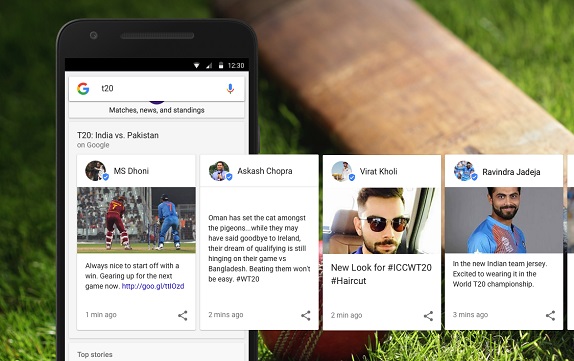 Google has announced two new experimental features for the Google Search that would offer content directly from your favourite cricket players, personalities and commentators. Users will be able to read and know more about the players and would get news articles, tweets, links, posts, match photos, or videos directly from player.
Google is also introducing real-time commentary on the match from a range of cricket stars. Users only need search for cricket and ICC World Twenty20 related queries like "T20" or team names during and after matches to avail the real-time commentary. However, the new Search features are experimental and running only during the ICC World T20 2016.