Google Search receives a Personal tab, shows results from Google products
Google has added a new tab to its Search application dubbed as Personal. The tab shows personalized search results from other Google Services that the user has subscribed to, including Gmail, Google Calendar, and Google+.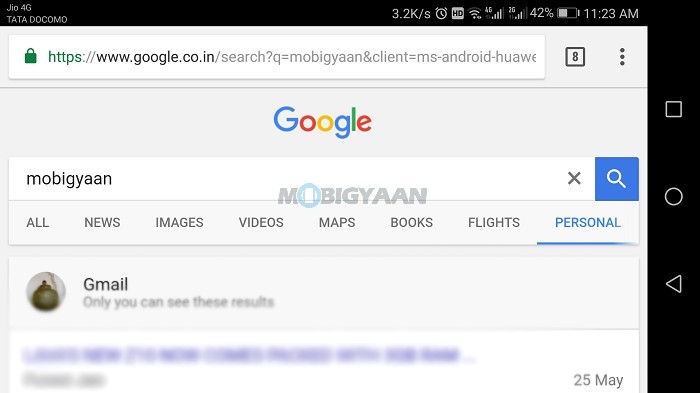 Now if you search a term on Google, the results limited to the content of your Google account appear in this new Personal tab. Searching for emails or calendar appointments is easier than before.
You simply Google what's on your mind and see if there is something to look for in your Personal tab. The results are private unless you explicitly make them public.
The feature is live for both desktop and mobile so you can check it by visiting Google.com. Search a term and select Personal tab from the menu where Images, Videos, and other tabs are provided. If it doesn't show up straight, it should likely be there in the More menu i.e. More -> Personal.