Ever realized you can download paid app for Free from Google Play? Now you can buy Android apps with the free credit balance provided by the Google Opinion Rewards, an official app from Google, recently made this program available in India.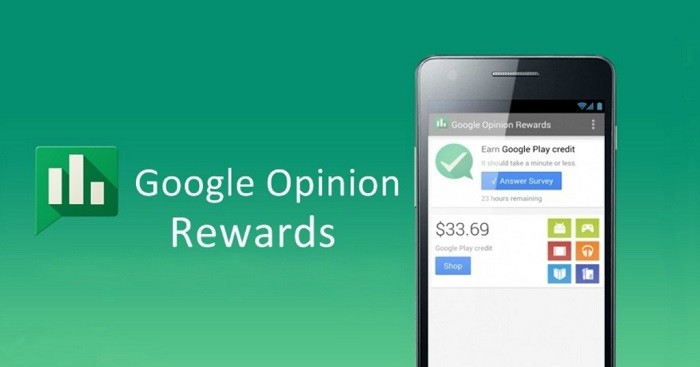 What is Google Opinion Rewards?
Google Opinion Rewards is a program that sends you quick surveys and upon completing it will award you free Google Play credits which can be used to buy apps, games, and anything from the Google Play store. Google Opinion Rewards is an app created by the Google Surveys team.
Download paid app for Free from Google Play using Google Opinion Rewards
Download and install Google Opinion Rewards app from the Google Play.
Once you have installed the app, open it. You will be asked a few details about you to get started.
Answer basic questions about yourself and the app will send you surveys around once a week. You can receive up to $1 in Google Play credit for completing it which is equivalent to ₹64. You will automatically get a notification when a short and relevant survey is available for you.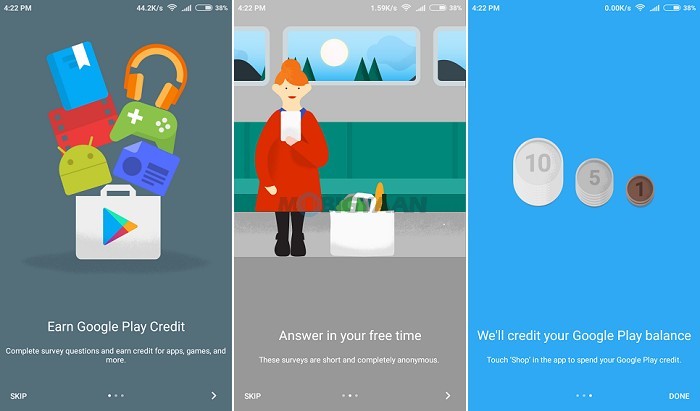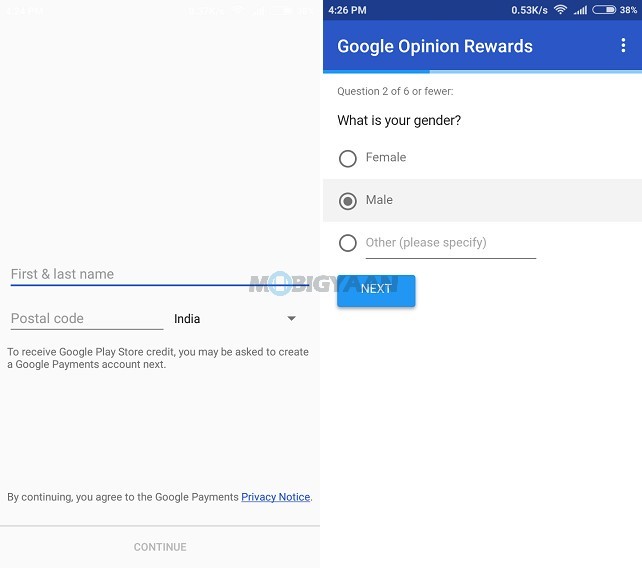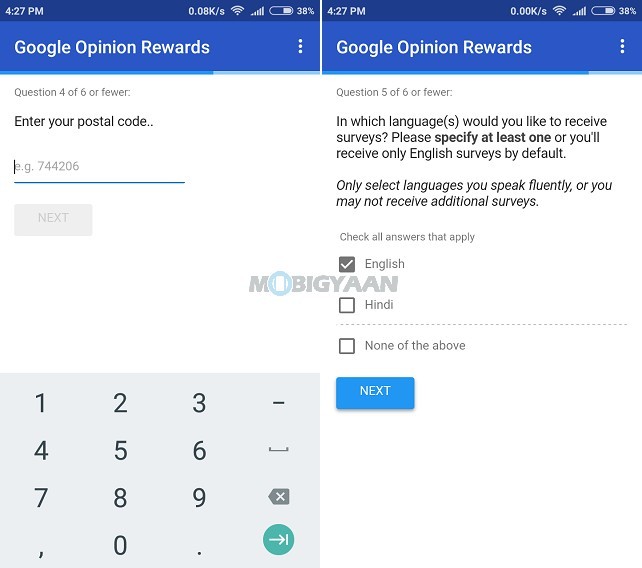 When a survey is up and ready for you, you will receive a notification on your phone. Complete survey questions and earn Play store credits so that you can purchase apps, games and much more.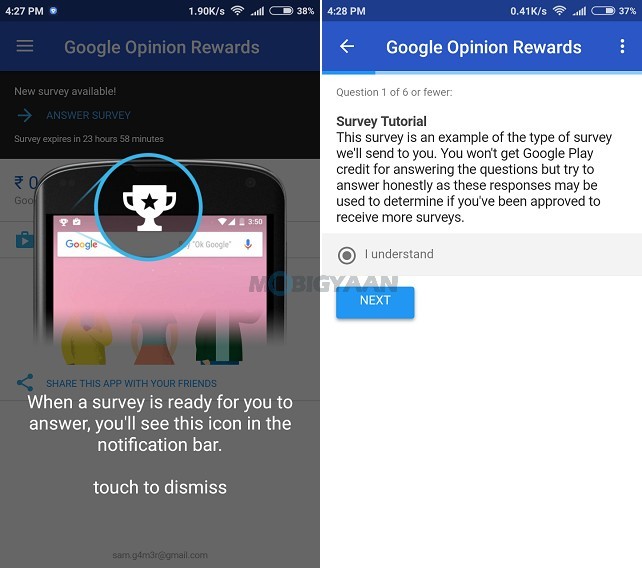 The questions can range anything from "Which logo is best?", "Which promotion is most compelling?" or "When do you plan on traveling next?" etc. Here's an example of how we received a survey question.
These surveys are short and a lot easier than you think. Google will credit your Google Play balance once you complete the survey.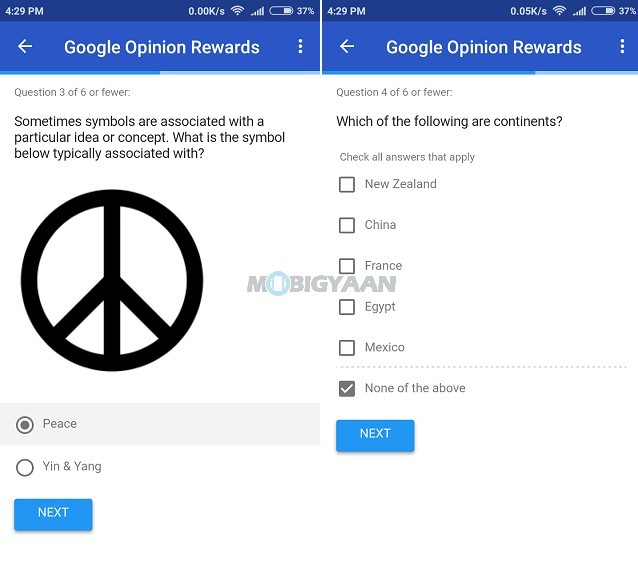 Google will use the responses to this survey to send you relevant surveys from researchers. The responses from those surveys aren't connected to your Google account but will keep a record that you have participated so that Google can credit you the Play balance.
Note: Not all surveys receive Play credits, but Google will use your answers to improve their product.