Google Play Store may be coming to BlackBerry 10.2.1
Though there are unending speculations about the future of BlackBerry, the company seems to be actively working to improve attraction to its BlackBerry 10 OS.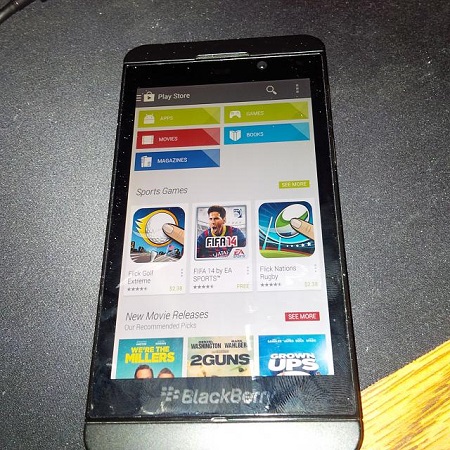 According to the screenshots that have leaked, the Google Play Store is seen running on the BlackBerry 10 OS. This is in keeping with the fact that an Android runtime is expected to be seen on the upcoming BlackBerry 10 build. The new Android runtime would allow BlackBerry users to directly download and install Android apps on to their phones without requiring to side load the apps.
While this would definitely handle the issue of less number of apps available on the Blackberry platform, it is still hard to understand how this would help the company improve their sales. However there is no definite release date for this feature as of now and we hope the debacle witnessed during the deployment of the BlackBerry Messenger for Android and iOS isn't repeated again.