Earlier this month, we talked about Meet by Google Hangouts, a video conferencing app for businesses. While Google didn't reveal much about the app at that time, the company has now introduced two new apps – Hangouts Chat and Hangouts Meet – while splitting the main Hangouts into two and pushing it more as a business friendly tool.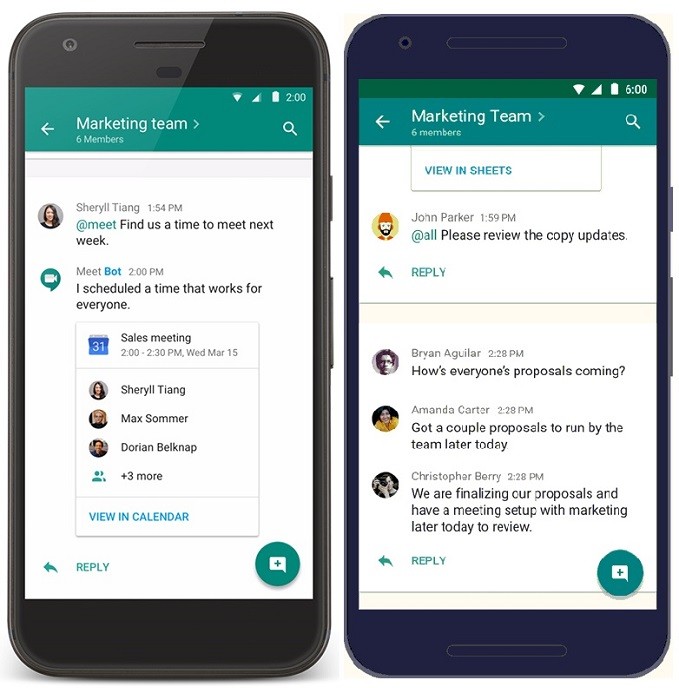 Starting with Hangouts Chat, as the name suggests, it's a chat app similar to the team communication app Slack. It's meant to make communication between teams easier and effective while also making it easier for the users to share work with their team members. The app also comes with virtual rooms which can be used by different teams of the same company like the marketing team, sales team and so on. And as one would expect, Hangouts Chat is tightly integrated with G Suite, which means you can easily share content from different Google services like Drive, Docs and Slides in the chat. Not just that, you can also filter your search in the chat to find exactly what you are looking for.
Google is also working with Asana, Box, Prosperworks and Zendesk, and, has also introduced a bot called @meet which is capable of automatically scheduling meetings for you and your team with Google Calendar and Hangouts Meet.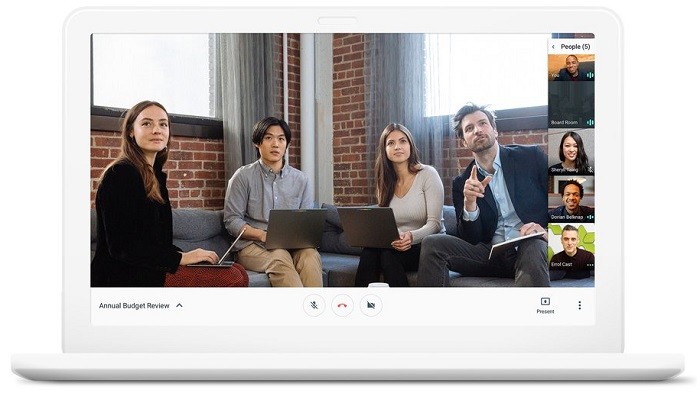 Speaking of Hangouts Meet, it's aimed at simplifying the video conference experience, rather simplifying the process of joining a video conference. With Meet, you can join a video conference easily through a shared link. No need to download anything extra or creating special accounts. You can easily join a video conference with a few clicks. Also, at any given time, a maximum of 30 people can join a video conference, either from Calendar or email invite or shared link.
The Hangouts Meet is also tightly integrated with the G Suite, which means you can easily access any information directly from the Calendar. And, if you are G Suite Enterprise customer, you get a dedicated dial-in phone number for each meeting.
Hangouts Meet is available right now on the Play Store if you want to give it a try. Speaking of Hangouts Chat, you can sign up for its Early Adopter Program here.