There are many great apps available on Google's Play Store. While there are many useful apps which are available for free, there are some apps which are paid. Making an app paid is one of the ways a developer can earn money. In India, downloading a paid app is not possible for many as it requires you to make the payment through a credit/debit card.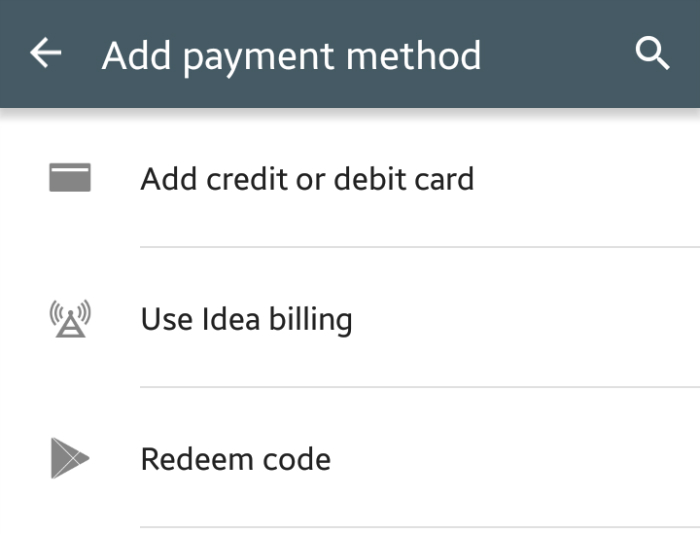 This is going to change soon. Those users who don't own a credit/debit card will be able to download paid apps (and other paid content) as Google Play Store now supports carrier billing in India. For now, only Idea users can take advantage of carrier billing. Some Idea users have already started seeing the option of carrier billing on Play Store.
"We are in the process of adding direct carrier billing to Google Play in India on Idea Cellular so that people can more easily pay for their favourite content. We will have more news to share soon." a Google representative told Gadgets 360. As of now, carrier billing will only be available to Idea users, but we can expect more carriers to be added soon.
The amount of purchase will be deducted from a user's balance if he has a prepaid connection. And, if the user has a postpaid connection, the amount will be added to the monthly bill cycle. With carrier billing making its entry in India, more and more users will now be able to purchase the content from Google's Play Store.
An official announcement of this partnership between Google and Idea will be made later this week. By the way, have you ever purchased anything from Google's Play Store?