As per its 'Winter Cleaning' plans, Google has today announced that the company has decided to pull the plug and will stop supporting Exchange ActiveSync for Gmail, Google Contacts and Calender soon.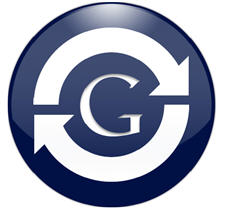 Google has pointed it out that the access will be provided to new users only using IMAP, CalDAV and CardDAC but existing users will be able to continue using the service.
Google Sync was designed to allow access to Google Mail, Calendar and Contacts via the Microsoft Exchange ActiveSync protocol. With the recent launch of CardDAV, Google now offers similar access via IMAP, CalDAV and CardDAV, making it possible to build a seamless sync experience using open protocols.
 
Starting January 30, 2013, consumers won't be able to set up new devices using Google Sync; however, existing Google Sync connections will continue to function.
 
Google has also let us know that Google Sync service will continue to be fully supported for Google Apps for Business, Government and Education and users of those products will remain unaffected by this announcement.
 
Google has also announced that it is discontinuing Google Calendar Sync as of immediate effect and Google Sync for Nokia S60 on January 30, 2013. The search engine giant is ending service for SyncML, a contacts sync service used by a small number of older mobile devices on January 30, 2013.
 
This is not a great news for Windows Phone

smartphones

as starting January 30th, 2013, Windows Phone users will not be able to use Google Sync and set up a new device but as mentioned earlier, existing users will be able to make use of the service.