Google Translate iPhone App updated, supports more Indian Languages
Google has updated its Google Translate for iPhone app and has added new alpha languages which include Bengali, Gujarati, Kannada, Tamil and Telugu. These are still experimental alpha languages and you can expect translations to be less fluent and include many more untranslated words.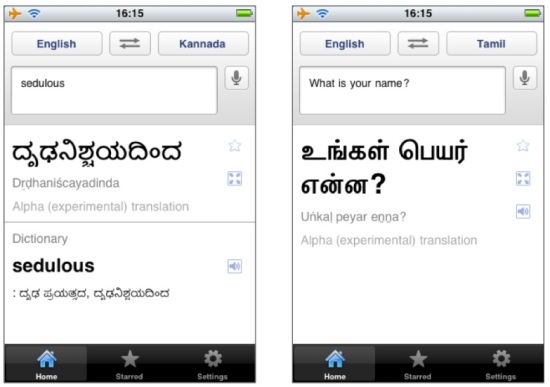 With this the number of languages supported by the app has now increased to a total of 63 languages.

The updated also enables the ability to view dictionary results for single words and to display romanizations for the new added languages. So even if you can't read the script the words are written in, you can still take a shot at reading the translation.
The update is now available at the App Store in supported countries, so visit here to download the app.