There is nothing 'Exclusive' these days. Previously we saw Siri getting hacked for older iPhones and now the same has happened to Nokia Maps for Windows Phone. Nokia Maps was released for Nokia's Lumia 710 and 800 smartphones and were to stay exclusive to them, but XDA Developers managed to get their hands on the XAP file (which is basically the installation package) and made it available over here.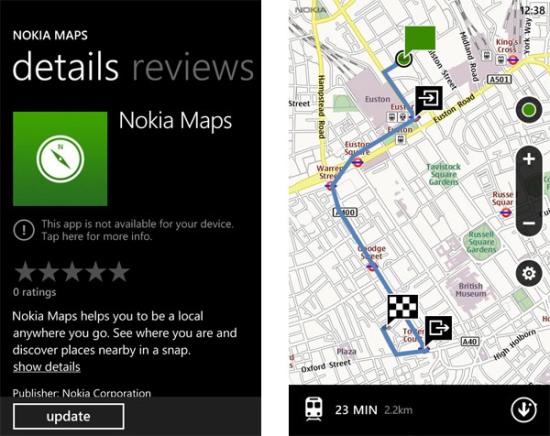 If you have an unlocked Windows Phone, either by official Microsoft dev-unlock or ChevronWP7 Labs, you can sideload the application on your non-Nokia Windows Phone. Other reports also suggest that Nokia Maps will be available for all WP devices but at a later stage.
With Nokia Maps users can search for local directions and Nokia provides smart routes for walking, driving and public transport. The app will also surface places to see, eat and highlights of local areas. Recently the exclusive to Nokia devices navigation software, Nokia Drive was also hacked and made available for all Windows Phone devices.