Google unveils Project Tango 3D tablet prototype for $1024
There had been rumours about Google working on a new device that apparently had advanced vision capabilities. The company has now officially announced the prototype of the device.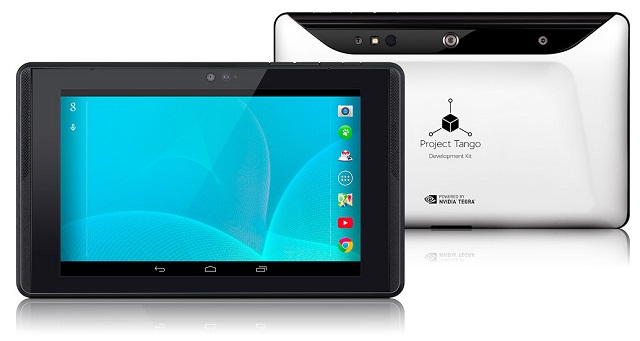 Google has unveiled the Project Tango 3D prototype tablet which has various sensors to add 3D mapping and other advanced scanning software. The prototype has a 7 inch full HD display and runs the stock version of the latest Android KitKat. The tablet is powered by the mobile NVidia Tegra K1 processor along with 4 GB RAM and 128 GB internal storage.
The Project Tango tablet prototype has two motion tracking cameras along with integrated depth sensing – a rear facing 4 MP camera with 2 micrometre pixels and a front facing camera with 120 degree viewing angle. The tablet will go on sale on the Google Play store later this month for $1024 which is mainly due to the high-end sensors.