Google unveils the 'Next Dimension' of Google Earth, Offline mode coming to Maps
Last night at a press event, Google has announced the 'next dimension' to its Google Earth with bringing in of new and awesome 3D imaging with "automated technology to extract 3D from aerial images."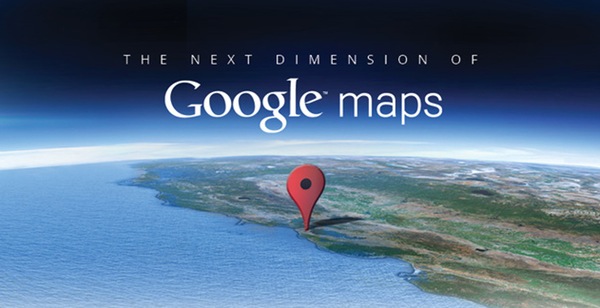 With the 3D imaging arriving to the Google Earth, Google Maps is going to get an offline mode which would help users to use the Maps when they do not have Wi-Fi or cellular connectivity.
The 3D imaging is coming to Google Earth app for mobile devices and not for the Google Maps. To model the world in 3D, Google went on to use the 45-degree aerial images which it gathers from planes which fly over cities to collect the images in a tight patterned girds.

With the help of new image rendering techniques Google will now replace the current and old 3D view in Google Earth with the new image, which just looks spectacular as you can see in the image above. These new features will arrive onto Android and iOS devices in the coming days.

Google has chosen the right time to push its 3D imaging service; just before Apple is ready to dump the search engine giant's Google Maps from iOS devices to replace it with its own Maps which is rumoured to bring in 3D view too.

At the event Google also announced that Google Maps for Android would now allow caching the Maps for offline use. Now users will just have to select a section of the map that he/she may need offline and the map would download. And later when they are at a place where there is no connectivity, they can use the offline mode, in the same way as use it when they have mobile connectivity. This feature will arrive only for Android devices and not on iOS in the next few weeks.

Go lookout for an update to both, the Google Maps and GOogle Earth in the next few days and enjoy the world offline and in 3D.