Google's Inbox email app managed to garner a lot of curiosity when it was first revealed and if you have been wanting to try the app on your tablet or a browser, you can do it now.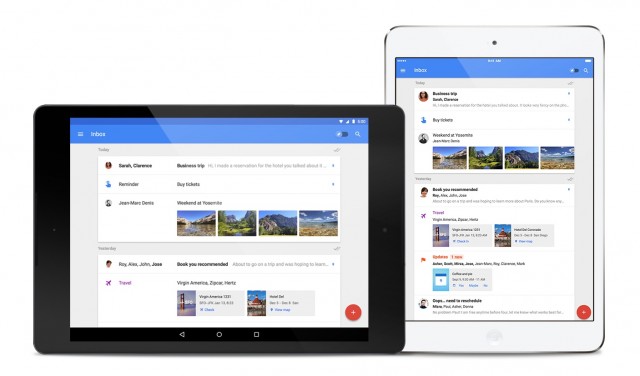 The Inbox app has been available for iPhones, Android smartphones and Chrome from the first day of its launch and today, the app is finally available for Android tablets, iPads along with third party browsers like Safari and Firefox. Internet Explorer is again missing out but we can expect Google to support it sooner or later.
You can download the Google Inbox app from the respective stores and you'll need to open inbox.google.com on your browser to test the cool email service. So, if you have an invite, you can download the app from the respective stores below or request an invite from Google by mailing a request to [email protected].
Google Play Store – Google Inbox
Apple App Store – Google Inbox