While the HTC One is scheduled to make its first appearance in a few hours now, Chinese market have already seen a replica of the device. Manufactured by GooPhone, the smartphone is named GooPhone One, which ironically is same like HTC One.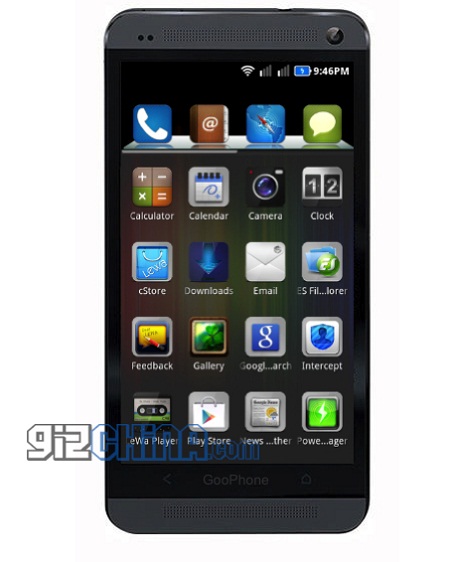 With the design of the GooPhone One, matching the pictures from the leaks of HTC One there is no second thoughts on the source of the design. There are the newly incorporated dual front speakers which were earlier seen on the pictures of the HTC One.
While there is no word on the specs of the GooPhone One, MediaTek's new quad-core MT6589 processor wouldn't be a bad guess. From the looks of the phone, it did seem to be a 4.7 inch but may not have the fHD display expected in HTC One. Also the GooPhone One has the customized Lewa OS on top of Android.
For obvious reasons, the price of the GooPhone One will be nothing as compared to the HTC One. This might affect HTC in smaller markets, where people will prefer the cheaper phone which looks just like the HTC One.