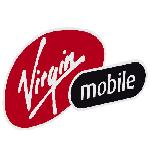 You can recharge your Virgin Mobile in one of the following ways :

Recharge Online
1. Enter your ten digit Virgin mobile number
2. Enter the amount you want to recharge
3. Take a good look at all the details like talktime, validity etc.
4. Select the Pay option
5. That's it, you're done!
Click here to recharge online now
Recharge through Recharge Coupon
1. Buy your Recharge Coupon
2. Scratch it to show that magic 16 digit PIN number
3. Call us on 125555 from your Virgin Mobile phone
4. Enter your 16 digit PIN number
5. Done! You are recharged!
Electronic Recharge
You can visit Virgin Mobile retail outlet and ask for an electronic recharge.

To find out the location of Virgin Mobile outlet in your city visit Store Locator Page