Its Yak Yak Yak Time on Virgin Mobile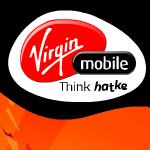 Its Yak Yak Yak Time for all Virgin Mobile customers as they have launched a new vPower recharge for all customers across India. With this new recharge a customer can benefit of making local calls at 30p/min after the initial first 3 minutes of the day. The recharge comes in for Rs. 16 and is valid for 180 days or 6 months.  It seems Virgin is in the verge of lower thier tariff to woo the youth.. Prior to their launch a year back,still Virgin today hasn't been so much successfull in empowering the youth market with their CDMA service. What seemed to attract a portion of the customer was their innovative Get-paid-for-Receiving-Calls (GPRC) facility. But it faded away when they reduced the tariff from 10p/min to 5p/min incoming.
So the latest in offering from their rack is this new Rs.16 recharge which will enable Virgin customers to communicate the their local buddies at just 30p/min only after shelling out Re.1 for the consequtive 3 minutes which means Rs.3 in a day and then the rest calls can be made at 30p/min for the rest of the day and in addition to that the validity of this mini power packed recharge is valid for as long as 180 days. This seems a cool move to give freedom to customers to chat unlimited. But to every pro there's always a con associated with it. The most effective con is that customers will not be able to enjoy the GPRC facility at all. It will restrict everyone from getting the benefit of getting 5p/min credited to their account. The details are given here with:
IT'S YAK YAK YAK TIME
This is Gonna Cost You

16

What Do you Get

Get 30p/min on all  local calls after 1st 3 min of the day at Re1 /min*

How Long is it Valid for?

180 Days* In case of multiple vPower recharges discounted rates applicable on the latest recharge would be effective.

** No Discounted/Free SMS would be allowed on festive days of New Year's Eve (31st December), New Year Day (1st January), Diwali, Holi, Friendship's Day.
Terms and Conditions


• Calls to Local VMI would be charged @ 10p/min only till first 700 VMI minutes or 30days from date of recharge (whichever is earlier)

• Charging on other local/STD/ISD calls or SMS do not get affected by this recharge.

• These changes are applicable only to customers activated on 499 and 150 from sep1,'09

• Other details of the plan-200 v2v min free for the day after first 3 min @Re1/min ,STD= Rs 1.5 flat, Local SMS= Rs 1 and STD SMS = Rs 1.5 flat

• 30p/min on all  local calls after 1st 3 min of the day at Re1 /min is available only for 180 days from date of activation, post which local tariff reverts to 50p/min for the day after 1st 3 min at Re 1/min.

• Customers who do this recharge will lose the GPRC benefit altogether.