UC Browser's 9Game has just released a new game based on the movie "Gulaab Gang" and the game is available on the Google Play Store for free.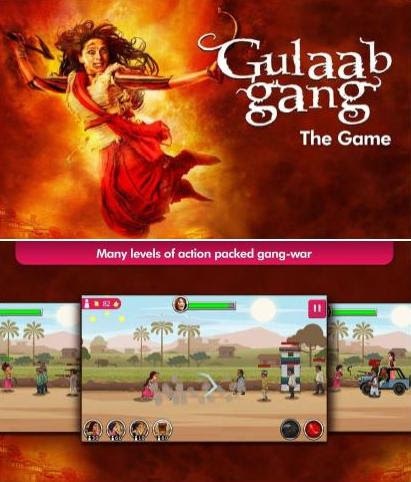 Gulaab Gang is an upcoming Bollywood movie which focuses on the age-old formula of good vs evil. The game features Rajjo (Madhuri Dixit), the main protagonist and her Gulaab Gang battling the evil side of things led by Sumitra Devi (Juhi Chawla).Although the protagonist is highly outnumbered against the enemy, help from her gang can make her win.
The movie features popular actresses like Madhuri Dixit and Juhi Chawla and the story is based on the struggles of a woman and her rising against all odds.
The game is developed by the folks at Nazara and the game will be available at 9Game and also on the Google Play Store.