Hack in progress to dual-boot Android on Windows Phone handsets
There have been successful hacks and porting of Android OS on a Windows Phone. For example the HTC HD2 was capable of running Android 2.2 and Windows Phone thanks to a dual-boot hack.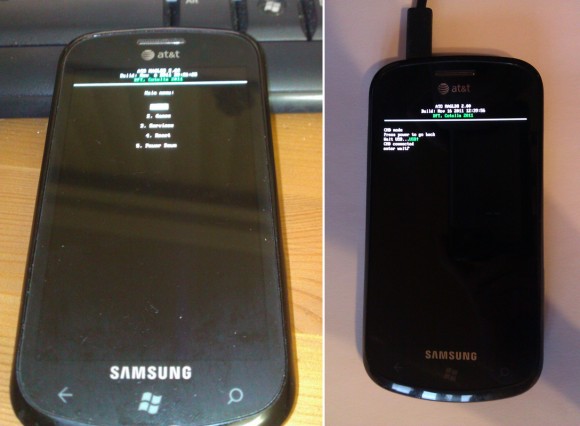 Well now we have a custom ROM made by XDA-Developers forum member and DFT (Dark Forces Team) developer Cotulla called the MAGLDR bootloader which has been successfully ported to the Samsung Focus.
"MAGLDR is not a new bootloader for the device and it does not replace the default bootloader installed on your phone. It, in fact, runs immediately after it, thus retaining your bootloader and making it safe to uninstall MAGLDR while still being able to boot the phone. Apart from booting the operating system, MAGLDR also gives you an advanced yet easy-to-use interface to install, uninstall and manage operating systems on your device. Those familiar with Android customization might find it similar to a custom Android recovery, with a difference that it allows you to install and boot into even one of the most popular Android recoveries – ClockworkMod!"