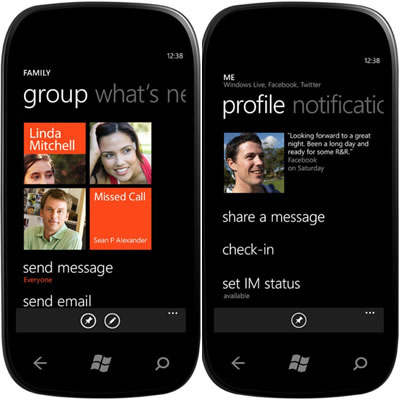 Microsoft has made it official. They have confirmed that they are all set to release the manufacturing (RTM) build of their latest Windows Phone OS, codenamed 'Mango'.
At this point in the development process the company will be handing the code to handset and mobile operators to optimize Mango for their specific phone and network configurations. The Windows Phone team will also focus on preparing for the update process. The Mango update for current Windows Phone handsets will be ready this fall, and will come pre-installed on new Windows Phones.
It's good to know that Microsoft is keeping up with its deadlines and making efforts to launch the updates in time. The roll-out of the manufacturing build means that manufacturers and operators have enough time to optimize and customize the platform according to their needs and requirements. We should see the new face of Windows Phone by fall, and we expect some WP handsets landing in India by October.