One of the most popular mobile game franchise, Angry Birds from Rovio has turned two. Yes, and to mark its second anniversary Rovio has launched new birthday levels just for you to enjoy.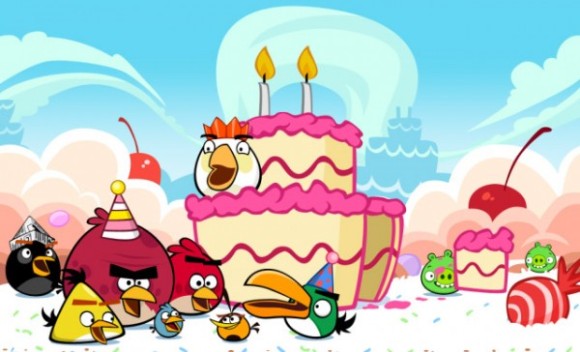 Though the update was already out for iOS, Android users now get the birthday bash celebrations.


Rovio has not just updated new levels, but it has made the graphics snappier, made the menu faster, expanded the new orange blow-up bird to more levels and just for fun, unlocked all episodes in every level. So now you can enjoy all 300 levels of sheer Angry Bird slinging action.
Here's the official birthday update log:
Happy 2nd Birthday, Angry Birds!

Satisfy your sweet tooth with 15 brand new birthday cake levels!

Celebrate 300 LEVELS of Angry Birds!

Party with the amazing expandable orange bird!

Check out the spiffy new menus and graphics!

Special birthday achievements make this update a treat!

As a birthday gift to our fans, all episodes are now unlocked!
Download the birthday update for iOS over here and Android over here.