NVIDIA hints at Quad-Core powered smartphones at MWC
NVIDIA has sent out invites which doesn't give in much information about the event but it sure hints about a probable unveiling of quad-core powered devices at the upcoming Mobile World Congress (MWC) and states them as 'Firsts'.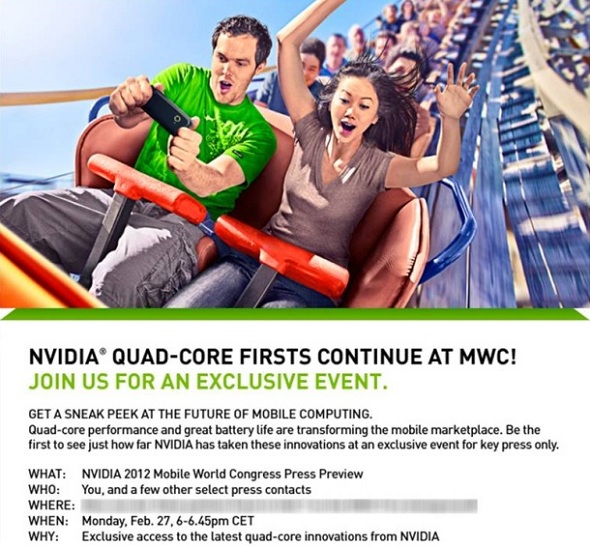 As we all know that the 'First' Tegra 3 quad-core processor powered tablet, the Transformer Prime is already out, which leaves us with only one option available which are smartphones.
We don't know if we'll see just one or more Tegra 3 powered smartphones at the event, but we can at least expect HTC to unveil the HTC Edge, which was previously speculated and leaked back in November to be the first Quad-core powered device by HTC.
With HTC we expect other device manufacturers to also unveil their quad-core beasts at the MWC and also to support NVIDIA's 'Firsts'. Stay tuned.
Source