Have a jolly Christmas with special Christmas Apps by Nokia
Nokia is in the Christmas mood and is offering some Christmas apps for you to enjoy this jolly season.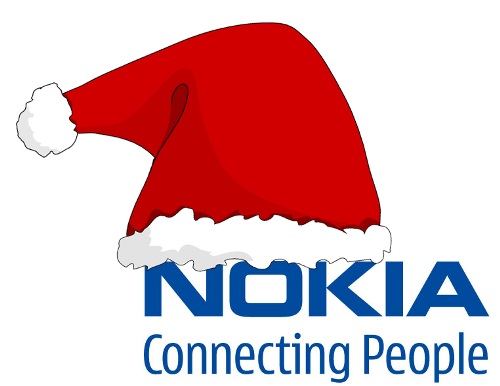 Check out the list of apps below
!

Christmas Shopping List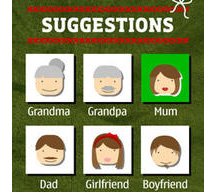 This year, make it easy. No more elbowing your way through the crowds on Christmas Eve only to find smelly soap and wind-up reindeer toys for your other half.
Get the best presents for everyone with Christmas Shopping List. Just add your family and friends to your list get gift suggestions or note down your own ideas. Then take it with you when you shop – you can even tick off the presents as you buy them.
Catch Santa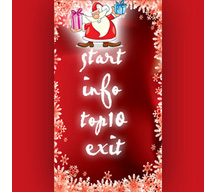 A game where you have to catch Santa to get your gift. Catch Santa, get many gifts enter the global top!
Christmas Countdown 2011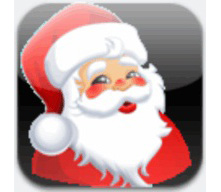 Countdown to Christmas and plan your holiday season easily with this app! This app gives you guidelines on every aspect of christmas and how to plan the perfect christmas! Use the Christmas countdown or show your kids! RECEIVE FREE GIFTS ON CHRISTMAS SUCH AS WALLPAPERS AND RINGTONE! App includes food guide with ingredients and recipes, tree guide, postage guide, and how to enjoy your christmas with family and friends DOWNLOAD NOW! Merry Christmas to All! Get FREE GIFTS from us on Christmas day
Christmas Card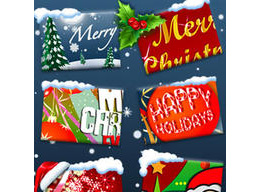 The app helps to share festive cards to wish your friends on this Christmas with sparkling themes. It has eight designs to choose from, and a chance to write your own personal message which helps to express better.
Christmas WishMaker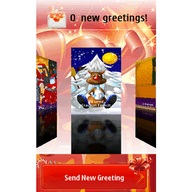 Wish a Merry Christmas to your family members and friends with personalized Christmas greeting cards using Christmas Wish Maker. Your Christmas wish will be appreciated for your warm greeting using the customizable wishes on every card. When you send a card to one of your friends they are automatically notified on Facebook and via email that they received a greeting card from you!
Best Christmas Recipes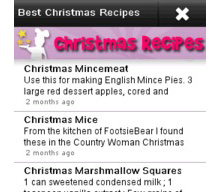 Some of the best christmas recipes from all over the world! Reviewed and approved by food experts and dedicated to food lovers to celebrate this tradition with style!
With Best Christmas Recipes, prepare great recipes for your family! They will love it! Enjoy!
Xmas Carols Lite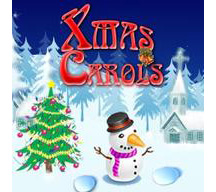 It 's time for Celebration! Spread a little joy by singing this Xmas! 'Xmas Carols' brings you the collection of the most melodious & loved Christmas Carols in the world on your mobile phones.
Don 't let the network connectivity pop-ups annoy your experience. Make sure you follow these simple settings. (Settings > Application Mgr > Installed Apps > Xmas Carols > Options > Suite Settings > Network Access=Always Allowed.)
Gifts and Goodies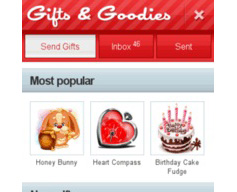 The application allows users to send virtual gifts via SMS, MMS and push notifications.
The gifts are stored in different categories. For each category there are predefined messages, but users can also type their own.
Christmas Sounds XMas Soundbox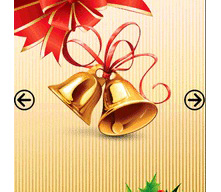 Get into the spirit of Christmas with this fun and interactive sound application. Ring the Christmas bells, hear Santa 's "hooo hooo", or start the Christmas music box.
Christmas Tree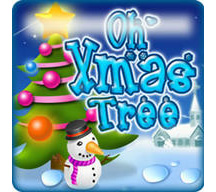 Get into the Xmas spirit by decorating your very own virtual tree with a variety of ornaments and lights. Share your innovative creations with your friends and family and illuminate your Christmas holidays. Don 't let the network connectivity pop-ups annoy your Xmas Tree experience. Make sure you follow these simple settings.
(Settings > Application Mgr > Installed Apps > Oh ' Xmas Tree > Options > Suite Settings > Network Access = Always Allowed.)