Here's another cheap Android PC at just $49 by VIA
A company called VIA has launched an ultra cheap Android PC which is a full-fledged computer device that looks like a motherboard complete with ports and integrated chips onboard.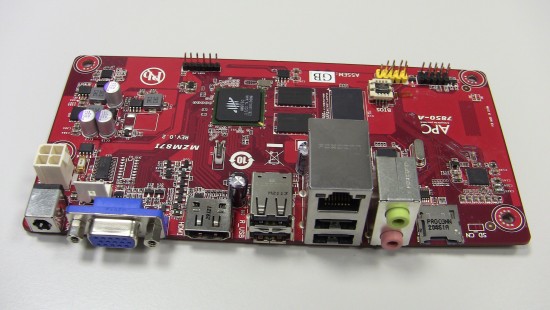 Called the APC, it runs on Android 2.3 Gingerbread and allows you to run the platform on a PC like environment.

It runs on a WonderMedia ARM 11 SoC with a WM8750 processor clocked at 800MHz, 512MB DDR3 RAM, 2GB on-board flash storage, 4 USB 2.0 ports, audio jacks including headphone and mic, microSD slot,Ethernet port, VGA and HDMI ports. It has an onboard graphics processing with OpenGL-ES 2.0 and supports H.264 video encoding and 720p video playback.
Sounds like a pretty cool deal if you are looking for a media centric PC. Just plug in a display, some input devices, and you are good to go. Android PCs can be a big hit in India as they can be used schools for teaching and interactive learning purposes at affordable rates.