Football and football  fans are nothing short of legendary. Those who have sworn allegiance to one team generally support it ardently throughout their lifetime. It is well, the most popular game in the world and as evident from almost any tournament, whether it be the Euro Cup, the English Premier, the La Liga or the world cup, people are well crazy for football.
So how about keeping tabs on your favorite team via apps – sounds awesome, right?
If you collect club memorabilia, how about some on your phone?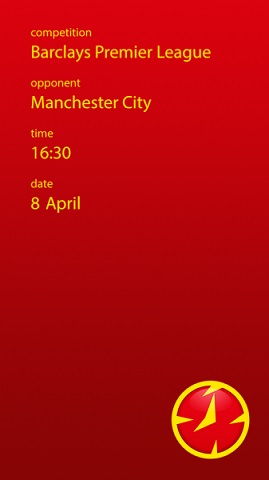 Man U: Fergie Time: Do you support the reds? Do you go bonkers every Manchester  United match when the English Premier League is on?If your answer to all those questions is a resounding yes, then Fergie Time is an app that will give you updates and  kick off timings. Heck, it will even chirp popular United slogans.
It is named after the recently retired United manager – Sir Alex Ferguson. Fergie time is the name given to his knack for taking time outs during a game. It is perfect for people who are well, just too busy, but do not want to miss out on their favorite teams taking on others.

Chelsea: If you are a Chelsea fan, they have an official app with a lot of  features for fans. It will connect the fans to the latest videos, player profiles and updates stuff in real time with live audio match commentary.
While the app is free for download, for the more enthusiastic fans, a subscription model is also available. It has amazing features such as updates from the club itself about all related stuff, text commentary, team line ups, stats, wall papers and live scores of all matches played across all tournaments. premium features also include match highlights, exclusive interviews, daily news and headlines and training ground reports.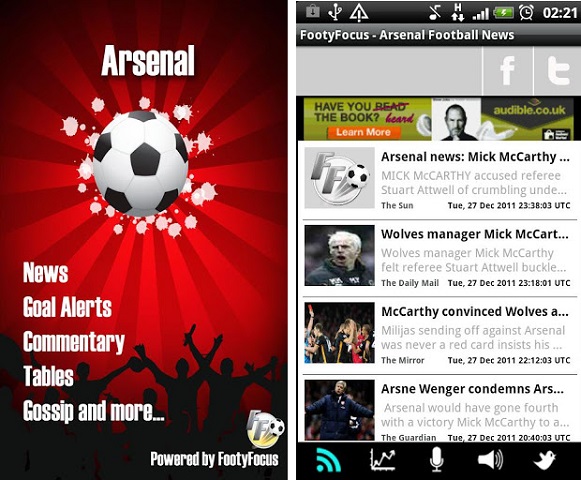 Arsenal: If you are a fan of the gunners and support them in spite of Wenger's tactics and wins and losses, then the Arsenal app is  here just for you. Some people do say its kind of a bit expensive, but the app is wholesome and makes up for its Rs. 250 price tag. You can customize the app and increase its font size according to your comfort.
The club has besides the regular feed of news, fixtures and tables access to Arsenal TV Online (ATVO), it plays great match videos in real time. It will also get you updates about the Arsenal ladies and reserves, besides the Junior Gunners team.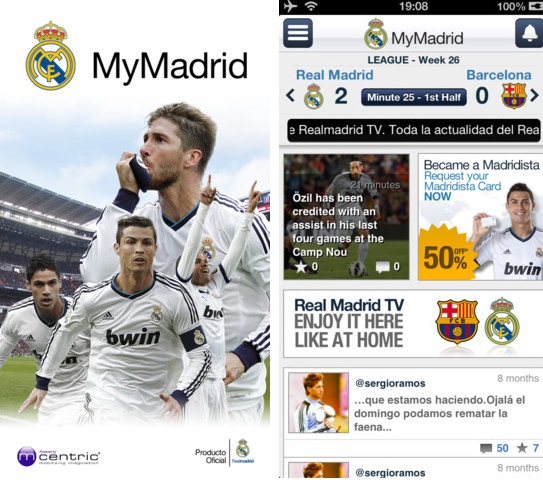 Real Madrid: Real Madrid, in partnership with Samsung has come up with the MyMadrid app on Android tabs. It is also usable if you own a Smart TV. The app is available in both Spanish and English. It offers Real Madrid stuff like live results, stats, player profiles.
If you pay a premium, you will get access to Real Madrid TV.

Bayern Munich: Bayern Munich has had hell of an year. After major match upsets, winning against major teams Bayern has increased its fan base. Whether you are a loyalist or a new fan, the Bayern Munich app is something you will like. You can get access to news, videos, web radio, fan shop, live ticker, fixtures and results, standings, photo galleries and player profiles.