Apple will most probably reveal its next – the iPhone 5S in the coming months. Just like the previous 'S'  model iPhones, we believe the changes will incremental and not very drastic. It is the next iteration of the iPhone – iPhone 6 that should bring out changes that should actually make you jump off your seats like many an iPhone have  done in the past.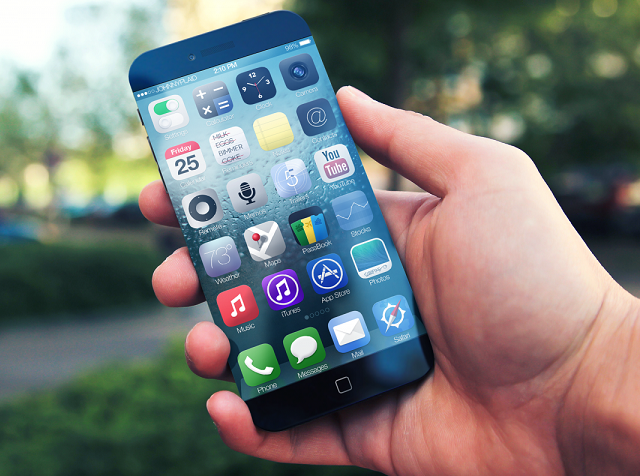 Graphic designer and artist has put in vision and his knack for design into work for a future iPhone. This is not something Apple is talking about or considering even currently, mind you. He has created a concept with edge-to-edge display. To keep the concept practical, he has envisioned multiple sensors embedded in the phone's form factor. Along with that, he in his concept phone has integrated the Apple Magsafe technology that it uses in its Macbook laptops. The phone, according to the concept, will also be thinner than the current generation of iPhones. The Flash should be placed away from the camera on the opposite side of the phone.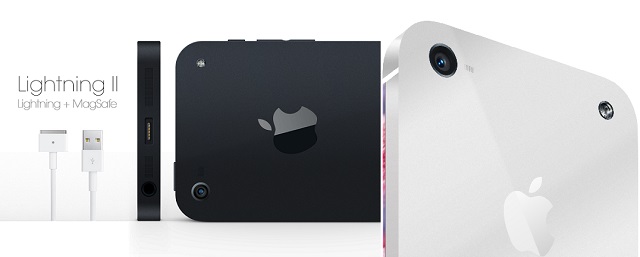 He has also re-imagined the retina screen concept – It would not be of higher resolution with a graphene protective cover and the materials used  in the screen are also different this time. The iPhone 6 display, according to this concept will be imaginatively different it is a concept called the RealD display which would offer. It would be a layered display with superb gesture control.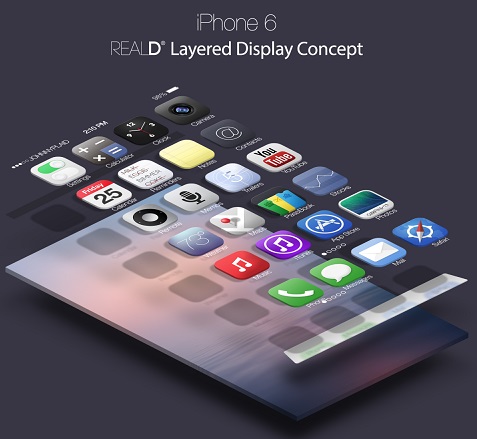 Along with all this, Plaid also imagined that Apple will catch on with the current trend of launching Mini versions of successful smartphones, Apple will release an iPhone Mini with similar features in a smaller model.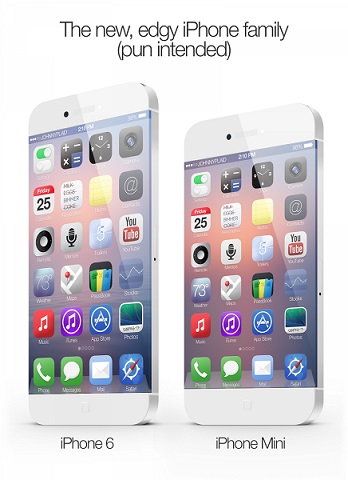 He has also showcased that this concept phone would play better, clearer and even more fluid videos which definitely gets a thumbs up from us.
It will also have a revamped surfing experience with a wider and bigger screen.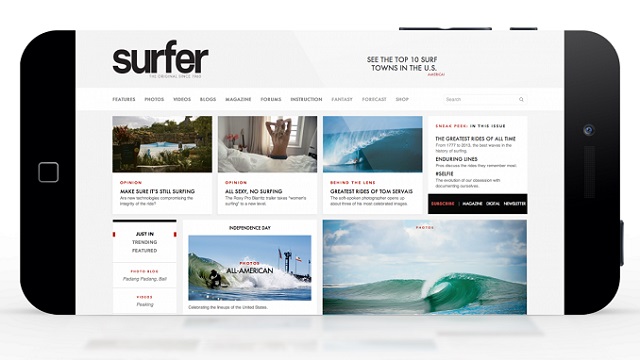 Instead of the home button, it would boast of a multi-gesture experience, the phone will also come with the new iteration of the iOS – iOS 8. You can also choose between the old gestures too, if  you want.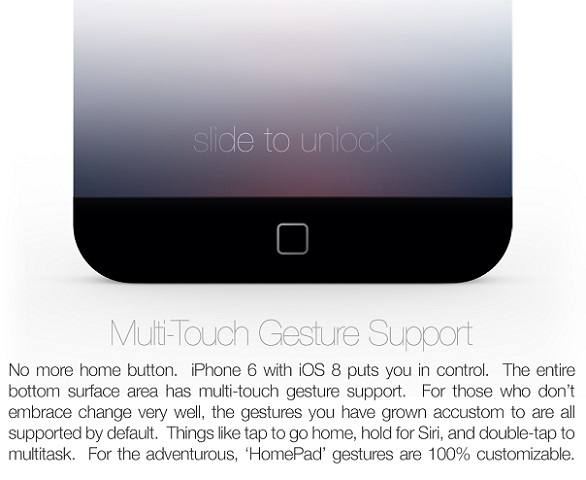 Also picking up from the Macbooks, Apple could actually pick up gestures. Just like swiping in different was brings up different shortcuts on a Macbook, why not have the same happen, but on the iPhone. Holding the bottom buttons will activate Siri, making it easy to access, while tapping left and right will bring up different stuff.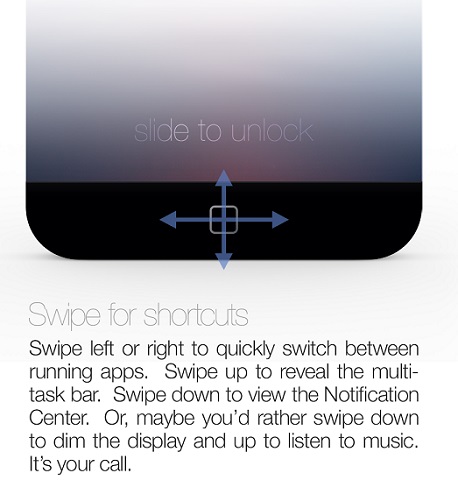 Johnny Plaid's dream might be just too much for Apple to do, but then again they have shown us good stuff in the past. Even if they are able to pull off half of the stuff, that the concept phone states, we will be bowing down to the greatness of Apple once again. Till something like this comes out, we will be dreaming into oblivion of the iPhone 6.
In the past couple of years, things have changed quite a bit for Apple, from reigning over the market, it has become second seed to Samsung. It's profit has also gone down recently. But what stays with it is designer's zeal with the phone, whether it be with covers, accessories or a revamp as a concept phone.
This is because of  one reason only – Apple's iPhone sees one new model per year, rather than many models that Samsung or other companies launch. This makes it easy for designers to stake out an year with their design and take out a gamble that it will work out well and people will use their stuff with their iPhones. It will never the less, be a phone with great demand and that is also going to play in the mind of people who design their inspirations around it – this is one arena where Apple will always succeed.