As we know, Blackberry is working really hard to be seen in the smartphone markets. The company seems to be planning many new devices, including a device which it claims to be the most powerful berry ever. Other than that it also seems to be working on slider phone.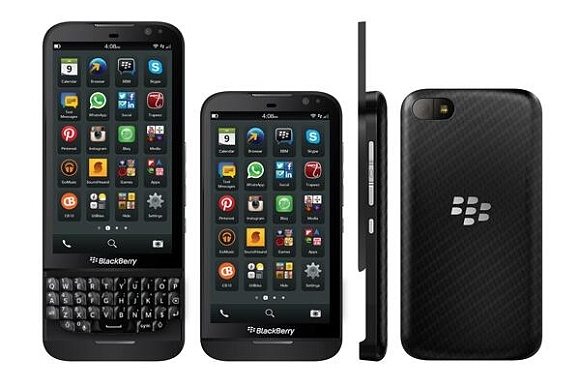 According to sources, Blackberry is working on another phone in the Blackberry Z series. While there has been no earlier info on this device, new press renders claim it to be the Blackberry Z15. Interestingly, the device brings back the old slider form factor of Blackberry, while maintaining the design form of the Blackberry Z10.
The press renders of the Blackberry Z15 hint that the slider phone would feature both touch and type capabilities with a standard QWERTY keypad beneath the touchscreen. While the front would remind us of the Blackberry Z10, the back seems to represent the Blackberry Q10, with probably the same fibre back plate.