It's not just me but many of you also want to hide typing status on WhatsApp for a particular reason. WhatsApp typing status appears to you when someone is typing a message in a WhatsApp group or a personal message. When you type a message to your friends, your online status will be changed to typing. To better understand the how they interact, it's a good thing for the people to know that just putting the status online isn't worthwhile but how active people are in a WhatsApp group when they see a typing status. It shows you if a person is really active no matter he's or she's online on WhatsApp.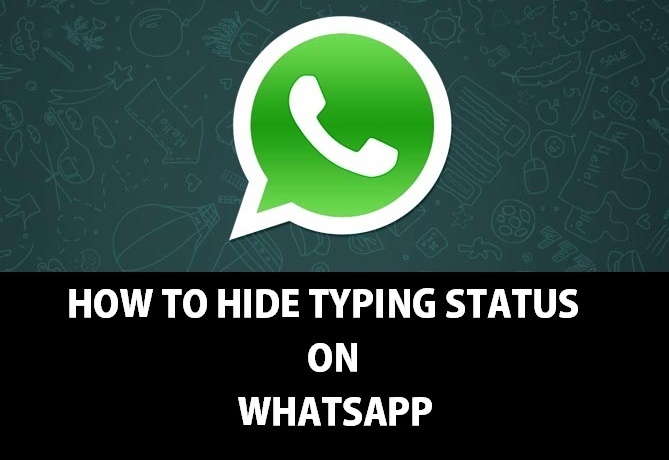 A person can be online but inactive let's say leaving WhatsApp Web open on a computer will reflect the status to be online always but can be inactive, while a typing status will let people know if the person is really active on WhatsApp. Another great feature WhatsApp has is the blue ticks that also tells you if a person has read your message but as it can be turned off from WhatsApp settings, hiding typing status isn't available on WhatsApp status. So let me show you how you can hide typing status on WhatsApp.
How to hide typing status on WhatsApp
I will show you two tricks to hide WhatsApp typing status. Follow the steps below:
Hide typing status on WhatsApp: [Trick 1]
Before you go and type a WhatsApp message, make sure you turn off the internet connectivity (Mobile Data or Wi-Fi) or simply switch to Airplane Mode.
Open WhatsApp and send your message you have typed.
A small clock appears instead of the WhatsApp ticks on your message.
Turn back on the internet connectivity or disable Airplane Mode to let the message to be sent.
No one will see your typing status with this method.
Hide typing status on WhatsApp: [Trick 2]
Download this app called GBWhatsApp from the given link below. GBWhatsApp is a mod for WhatsApp that unlocks a number of hidden features of WhatsApp you may not have heard of. Download and Install it. Be sure to check the box or enable the Unknown Sources under Settings -> Security. Don't fret, it works without root, you don't need a root access to your Android.
Once installed, open GBWhatsApp and verify your WhatsApp account. If everything went well, you will see your WhatsApp account.
Visit the WhatsApp Menu by tapping the three dots on the right corner and tap Privacy.
Under that, tap the Writing Status and select the desired.
Choose Hide for contacts if you want to hide typing status for personal messages or choose Hide for group if you want to hide your typing status from WhatsApp groups.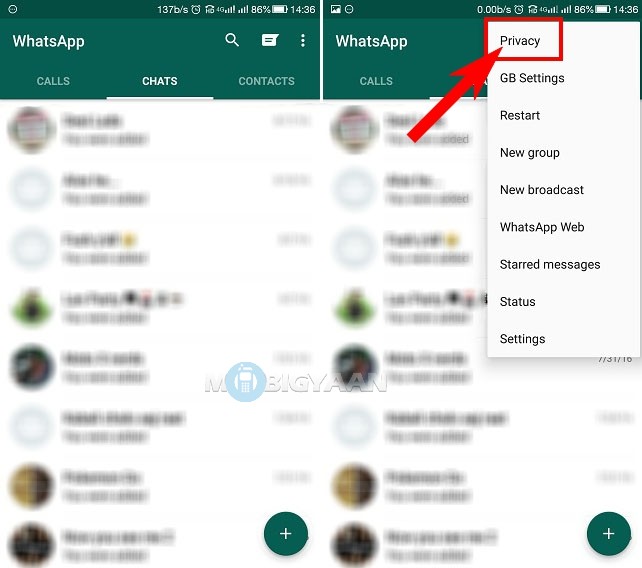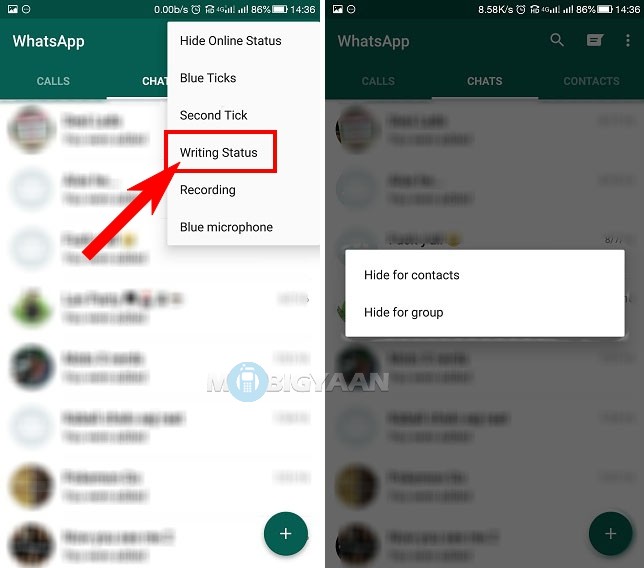 Download GBWhatsApp
Mirror Link
Also check, how to read WhatsApp messages secretly without being detected by blue ticks. We have more guides, do visit our How-To Guides section.