The mid-range smartphone, Honor 5X has so much to offer including the metallic body and a fingerprint scanner at the back for a price of ₹12,999. Powered by a 3000 mAh non-removable battery that can get a decent battery life throughout the day, we have performed the battery test and it turns out that the battery on the Honor 5X is decent for an average user. See our Honor 5X battery test benchmarks.
Honor 5X Battery Test Results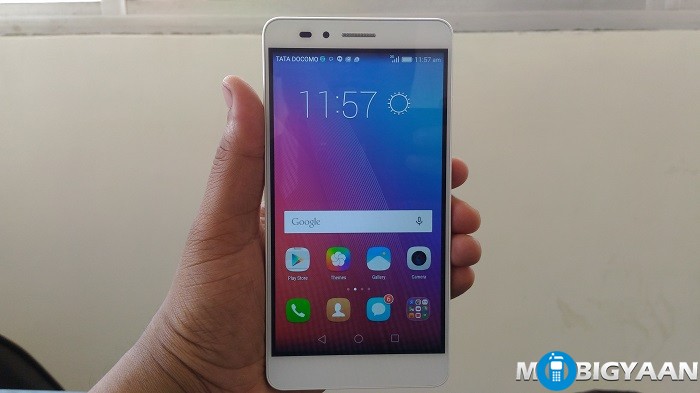 The 3000 mAh battery sounds okay while lasting 3 days on light usage that includes a few games and apps ran for a couple of hours, the rest of the time, the phone is kept in standby and used for receiving calls and messages on a single SIM. The EMUI software will notify you about the apps that uses too much battery in the background. We have been notified about the two Facebook apps that consume a high amount of battery. Prolong use of the phone with a constant Wi-Fi hotspot enabled using Mobile data (3G) and GPS running in the background on full brightness, and ran a few apps and games for some hours, the battery nearly depleted before even completing the day. Generally, people don't use the phone in certain conditions. Overall, the battery runs decent and can last 2 days on average usage. Light usage can get you more than 2 days on auto brightness.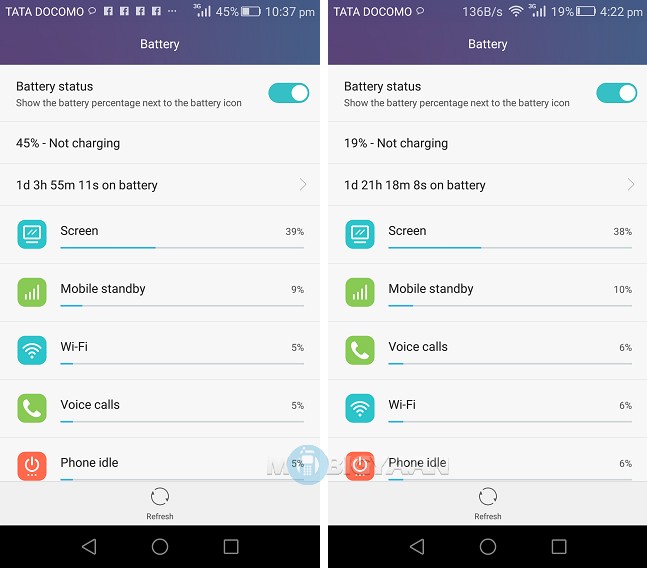 The same power saving options found in the Honor series can also be found in the Honor 5X that extends the battery life. You can choose from Performance, Smart, and Ultra modes. The Ultra power saving option will definitely expand the battery life. It showed us a 47 hours standby in just 11% battery remaining. Note that the phone can only be used for basic things like calls and messages in Ultra mode.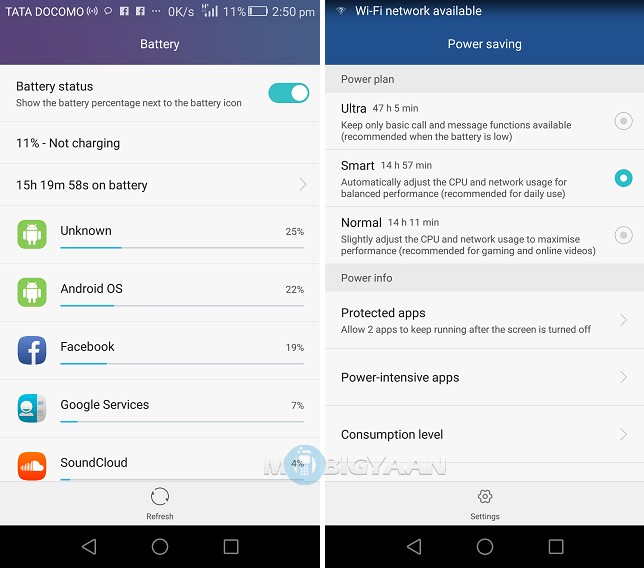 We installed apps, games and performed various tasks on the Honor 5X in a real life scenario. Below is what we got when we tested the Honor 5X battery. See the benchmarks for the tasks that consumed the battery.
Honor 5X Battery Test Table
[table id=4 responsive=flip /]