Are you one of the smartphone users that constantly keep complaining about your depleting battery? Then maybe uninstalling this app will help you save battery by as much as 20 percent. (And yes, you have this app installed on your phone. We know it).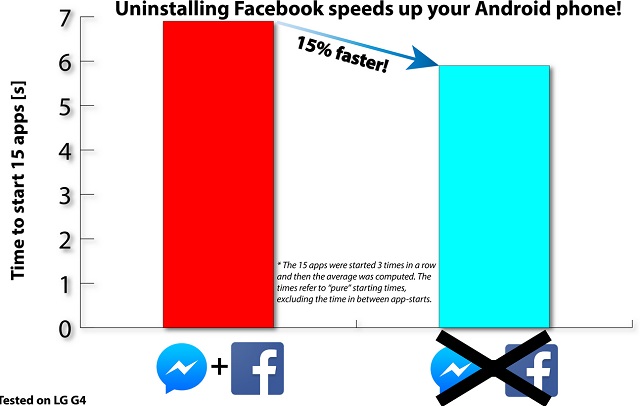 A new study on Android apps has revealed that uninstalling the very-popular Facebook from the Android smartphones can significantly improve the battery life of the device. One removing the app by completely uninstalling it, the handset battery life lasted as much as 20 percent longer and even the apps opened 15 percent faster. This is also true for the Facebook Messenger app.
While Facebook masks itself as a low-resources app, the app apparently consumes a lot of power even when it is just running in the background. The numerous Facebook features, which eventually found its way to the mobile app combined with its ability to continue drawing power even in the idle state are said to be the cause. SO if you want to save some battery on your phone, try uninstalling the app and use the browser instead. Let us know if it works for you!