Honor 8 is recently launched in India featuring dual 12 MP camera and 2.5D glass body. It houses a fast Kirin 950 CPU and 4 GB RAM. Do you think this configuration will let Honor 8 last longer with its 3000 mAh battery? We tested Honor 8 battery for few days to show you how well it performs. Here are the Honor 8 battery test results below.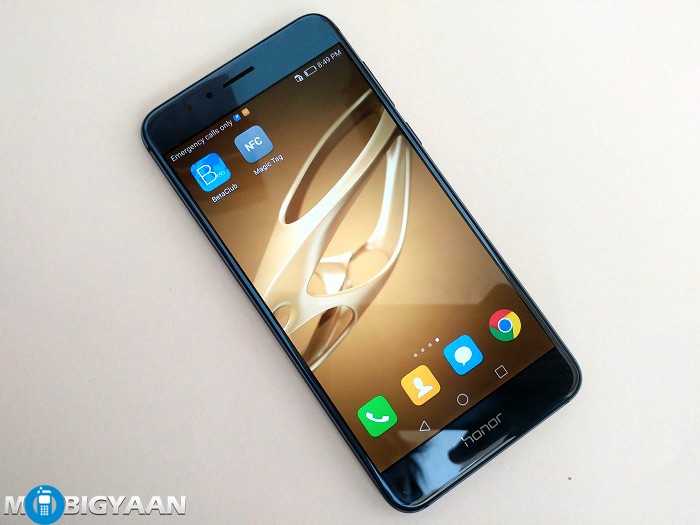 Honor 8 Battery Test Results
Being a flagship, Honor 8 is a power hungry handset. It is powered by a Kirin 950 CPU which is also present in the ₹40,000 HUAWEI Mate 8. Now with its high-end specs, 3000 mAh battery sounds too mainstream.
In our tests, the Honor 8 battery turns out to be a decent performer but heavy usage will eventually drain the battery faster. Using it as a daily driver, Honor 8 lasts about a day and a half. Prolong use will just drain the battery fast. If you look at the graph below, you can clearly see the battery drains quickly. The Honor 8 battery should last a day on average.
Our medium usage includes using Facebook and Instagram app, a couple of games, audio and video playback both online and offline, few calls and camera shots, surfing the web on Chrome.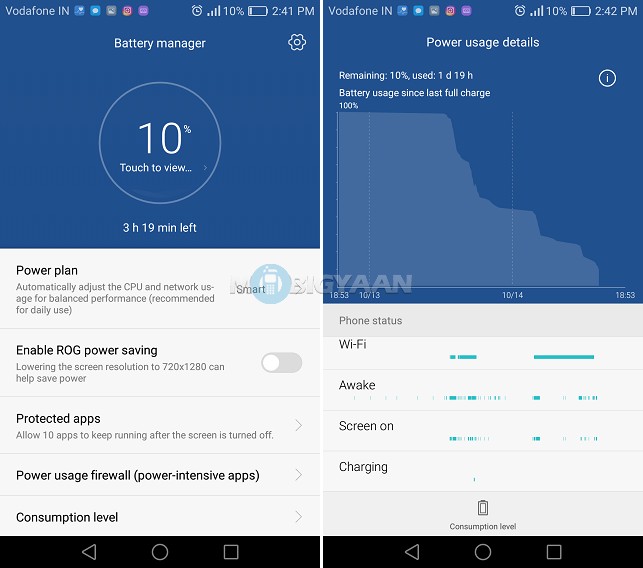 Emotion UI 4.1 enables you to tweak the power management. The default Power plan is Smart – a balanced plan that automatically adjusts the CPU and network usage. While Performance mode will let CPU to always run at full power, it will consume high battery. Ultra keeps your smartphone with basic functions to run longer than any other mode.
If you look at the cell standby, the smartphone was 43 hours 37 minutes on the battery without charge with 10% remaining power. Since our usage was medium, half of the time the phone was under sleep.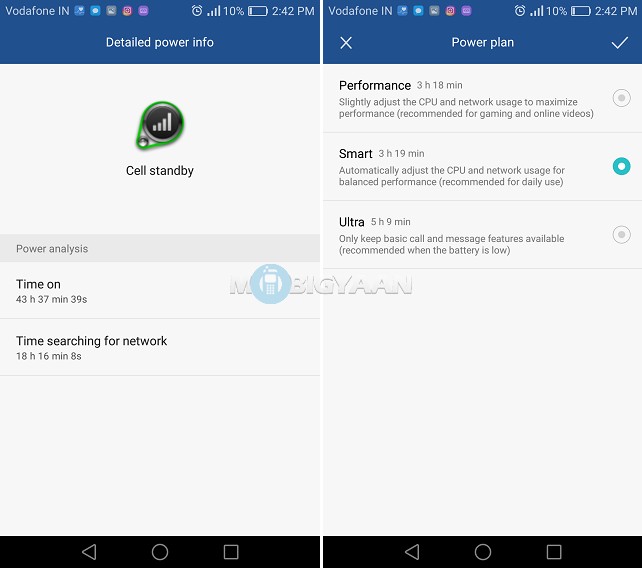 Best of all, the standby time is excellent. Depending on the usage, the battery runtime is between average and above average. Here's the battery test table that shows you how fast the battery is consumed by the apps and tasks.
Honor 8 Battery Test Table
[table id=63 responsive=flip /]