In the age of technology that revamps itself everyday, smartwatches are the new kid on the scene.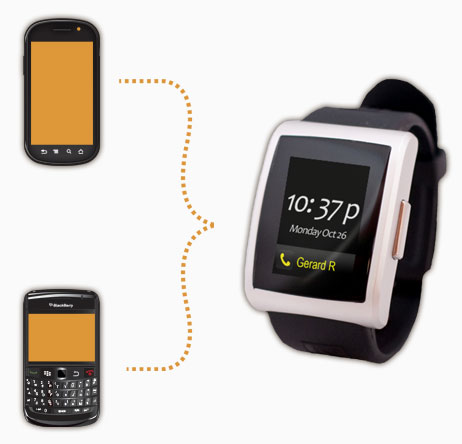 Smartwatches are basically watches that give you everything that a phone can, from an operating system to making calls. They mostly come with an accompanying phone and coordinate with it.

But the question: Although it has the suave factor and is an eccentric combination of style and tech, how good is a smartwatch? What attraction does it hold for us? And finally, Will it ever go mainstream?
Yes, smartphones are a niche concept. But it seems one of the boy's toys that anyone would kill to have their hands on. Why not? It combines two concepts – a smartphone and a watch and then takes it to whole new level. 
It boasts of an LCD screen, a Bluetooth connection and most importantly the capacity to run apps. The concept is quite slick if you ask us. Any geek would love to have this watch on his/her wrist when they out for a night out or even say, a jog. A smartwatch is a phone accessory to die for. In the coming time, we hope that the process becomes even better and we can use the watch for many other purposes. For e.g. What if it boasted of a projector like many phones have started to do? (Our own idea)
The reason we are discussing this concept seriously is that we think it has the potential of going big and becoming more commonplace and popular in the coming time (just like tablets did). The other reason is companies have gotten curious about and although we are yet to see one in India we hope we do once the concept goes big.  
Here are some of the available smartwatches:

MotoActiv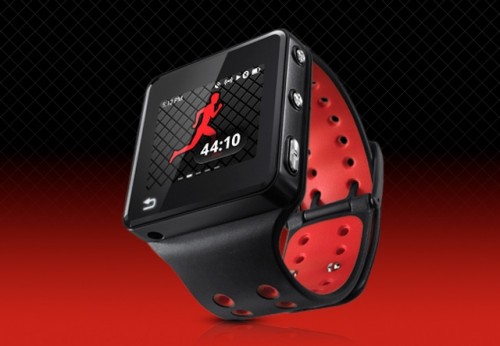 MotoActiv is a small Android-based watch from Motorola.  It also comes with a fitness tracker, plays music, gorilla glass protection, a 1.6-LCD display, Android 2.3 Gingerbread. Every call or text will pop up on your MotoActiv smartwatch. Price: Rs. 12,500 ($250)
InPulse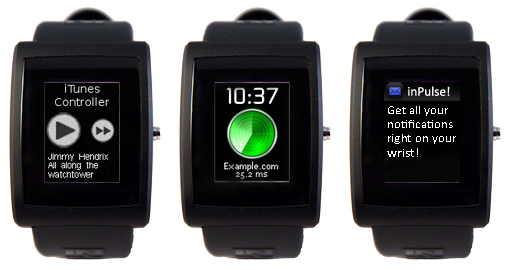 InPulse is designed for the times when you really want to check your phone for calls and messages, but can't for some reason (like in meetings for the sake of politeness). It boasts of Bluetooth, USB, a 1.3-OLED screen and integration with social networks. It works with both Androids and Blackeberrys. Price: Rs. 7,500 ($150)
Pebble E-ink smartwatch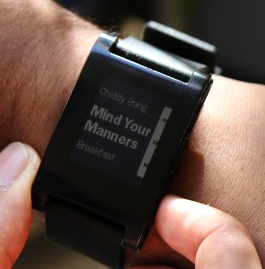 Pebble comes with an e-ink display and gets alerts from your iOS/ Android device. It boasts of Bluetooth, you view your SMSs if you own an Android, display your email, tell you about the weather, it even boasts of GPS. Price: Rs.5,750 ($115)
Sony Xperia S smartwatch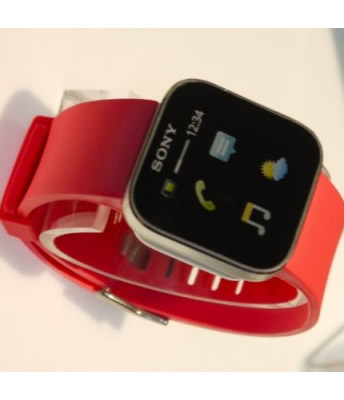 This is the star of smartwatches. Totally! It boasts of a 1.3-inch OLED screen, 255 widgets (wow!),

connects to your phone over Bluetooth lets you see messages and emails, control your music, check caller ID, and so many more features.

Price: Rs. 7,500 ($150)