The landscape of the mobile market is changing every minute. Phones and tablets emerge, they pass, they fail and sometimes they do better than our expectations. Same is the scene with the companies behind these devices.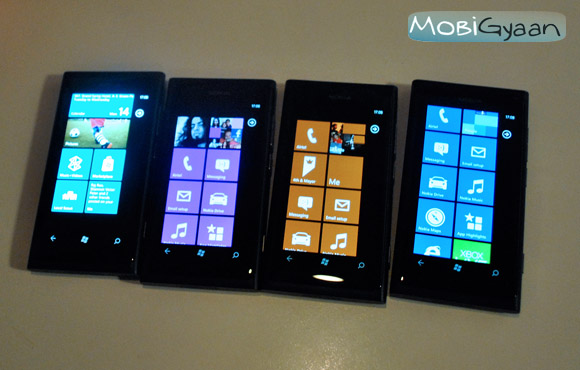 The mobile industry is one of the biggest industries out there. Companies like Samsung and Apple are growing by the minute. One of the most important and most talked about is the Nokia-Microsoft partnership.

While the Nokia range of Windows phones is doing quite decently now. There is a story behind how it came to be.
Nokia was the stalwart of the mobile market until some years ago. It reigned supreme on the mobile market for many years but with onslaught of smartphones, Apple's innovation and advancement and Android's open source functionality, Nokia started to fade into oblivion. Microsoft's scene was not too different. While it will forever remain a PC player primarily, its advent into the mobile space wasn't very bad. It was Microsoft, which really introduced us to quality smartphones with its now outdated O2 range long time back. But then Microsoft too began sinking into oblivion.
But the Bazinga! moment arrived when Nokia, suffering from huge losses, decided to move on from the Symbian platform and Microsoft decide to compete with Android and iOS for market share. Nokia, rather than opting for Android like everyone else opted for Windows as a platform.
Microsoft has been really serious about the mobile space. The Windows platform is now a strong competitor for both iOS and Android.
But, the trump card for both Nokia and Microsoft has been undoubtedly the Lumia range of devices, especially the Nokia Lumia 800. Microsoft has cut no corners when it comes to marketing the range while Nokia's software and hardware tweaks are pretty special too.
While HTC, Samsung and many other companies are investing themselves in the Windows platform, the Nokia Lumia range is the top Windows mobile for sure. The reason behind this is pretty simple – Nokia has firstly, features like local scout which have poured in from the Symbian range and secondly, more aggressive marketing than any phone out there.
On our report card, this partnership is faring quite well. Agreed it hasn't risen to the level of iOS or Android and there are still many challenges to building and maintaining its place in the market, but it seems both Nokia and Microsoft do understand that. They are being not only patient but they are putting in real efforts at creating its niche.
Maybe not now, but five years down the line, we believe people will start considering a Windows phone whenever they plan to switch on to their next smartphone.